Header
Translation options
---
Click the Español link on any page to view the page in Spanish.
Please note: not all pages are available in Spanish at this time.
Internships and college programs at APS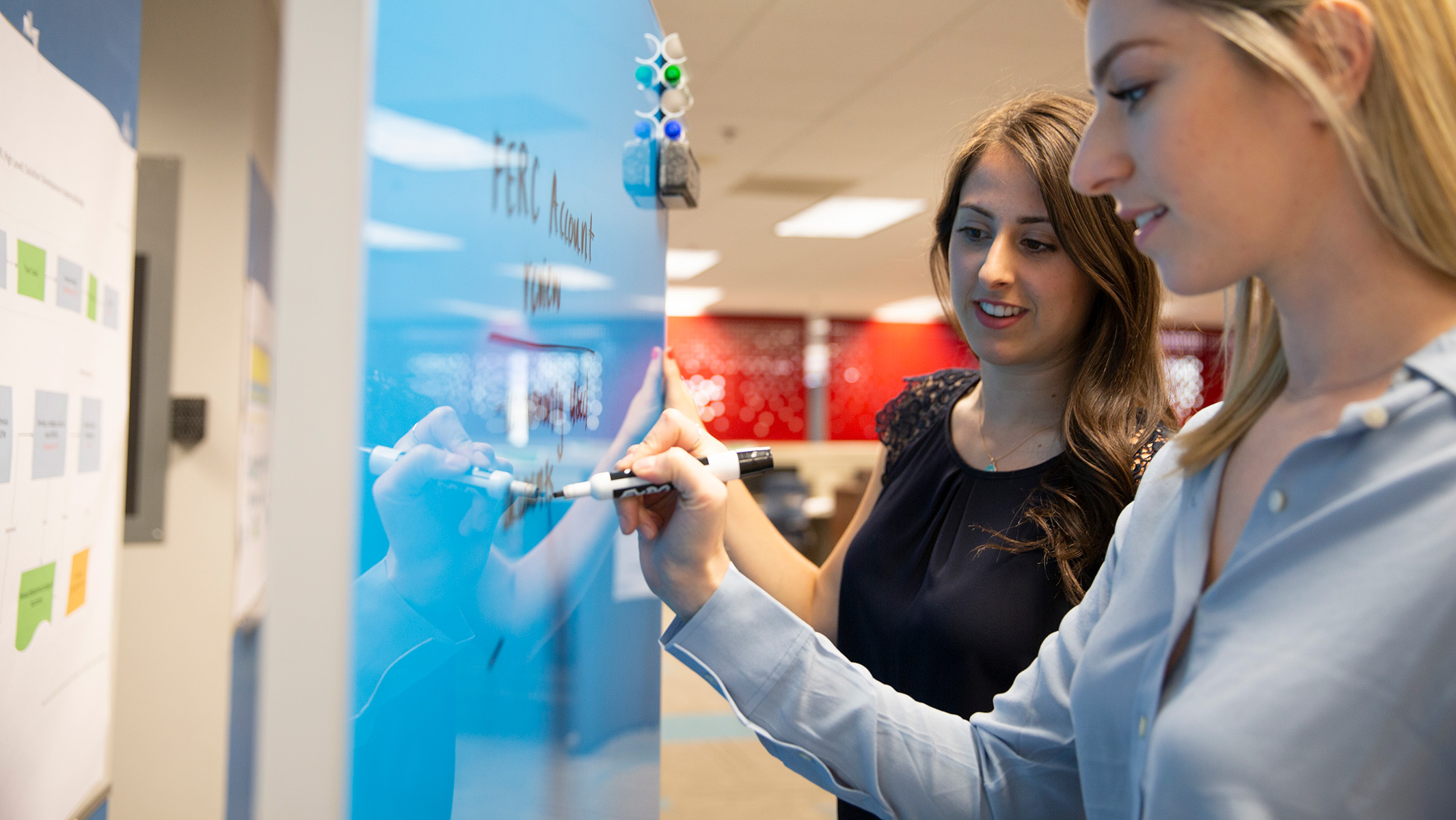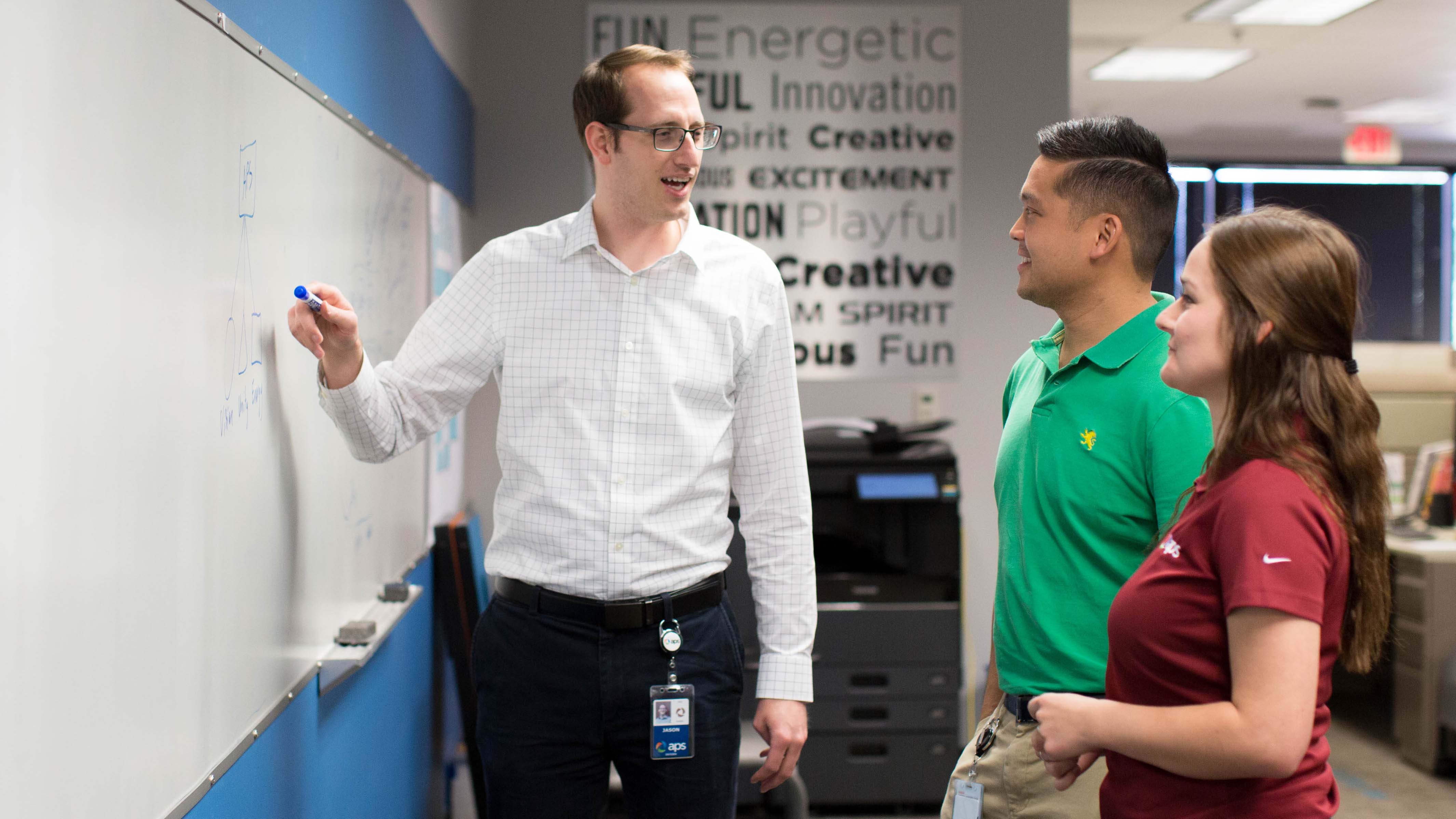 As a recent grad or intern, your future is bright at APS
In addition to internships and rotational programs, you'll find a variety of exceptional entry-level opportunities. Available disciplines include corporate resources, information technology, engineering and more.
About the internship program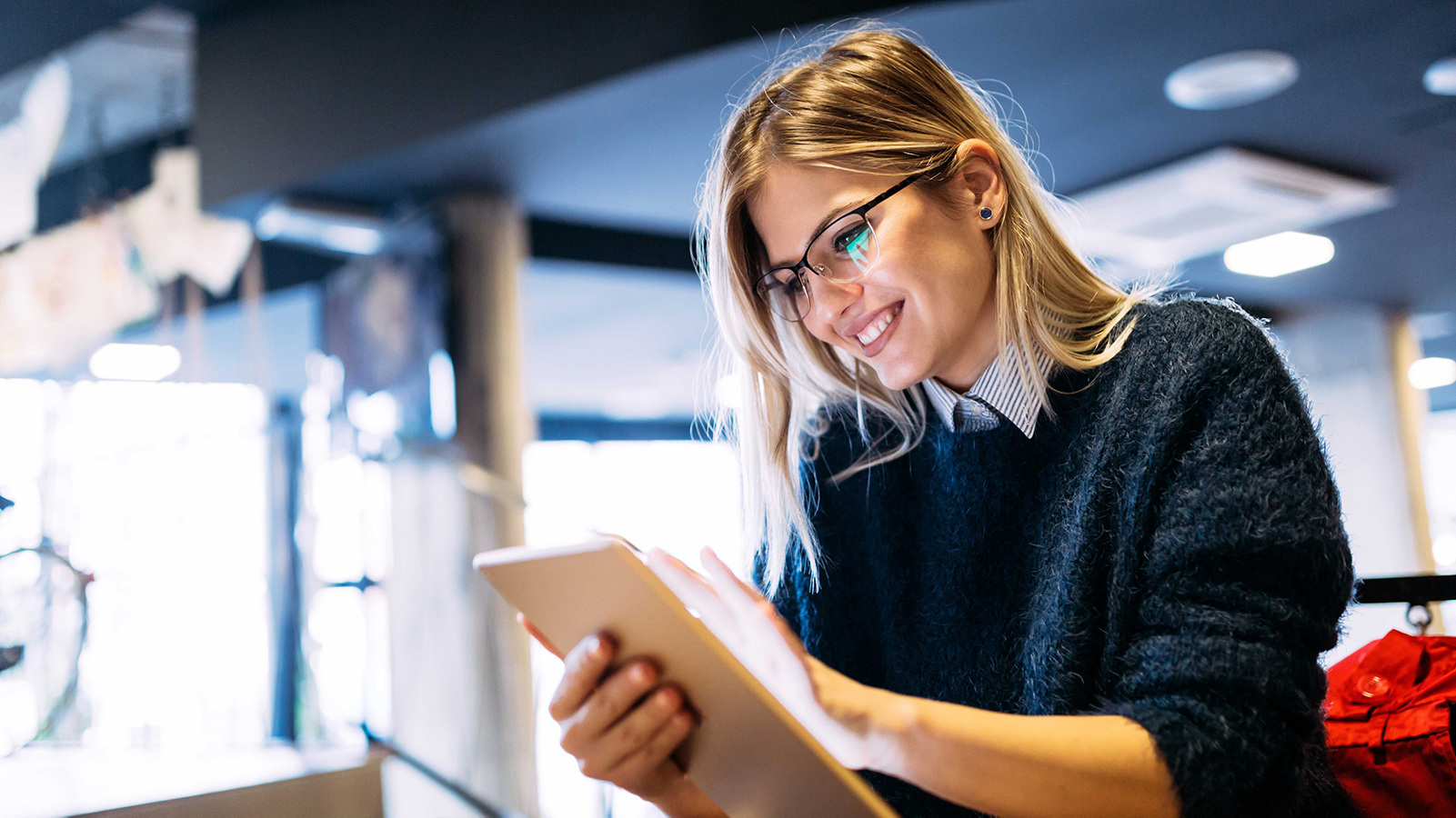 Program runs over the summer break
Ten-weeks, full-time, competitive pay
50+ hours of professional development, site tours and volunteer opportunities
40+ interns each summer
Real-world, project-based assignments
Assigned mentors and access to executives
Interns located at CHQ, Deer Valley and Arizona and New Mexico power plants
Housing provided in some instances
Learn more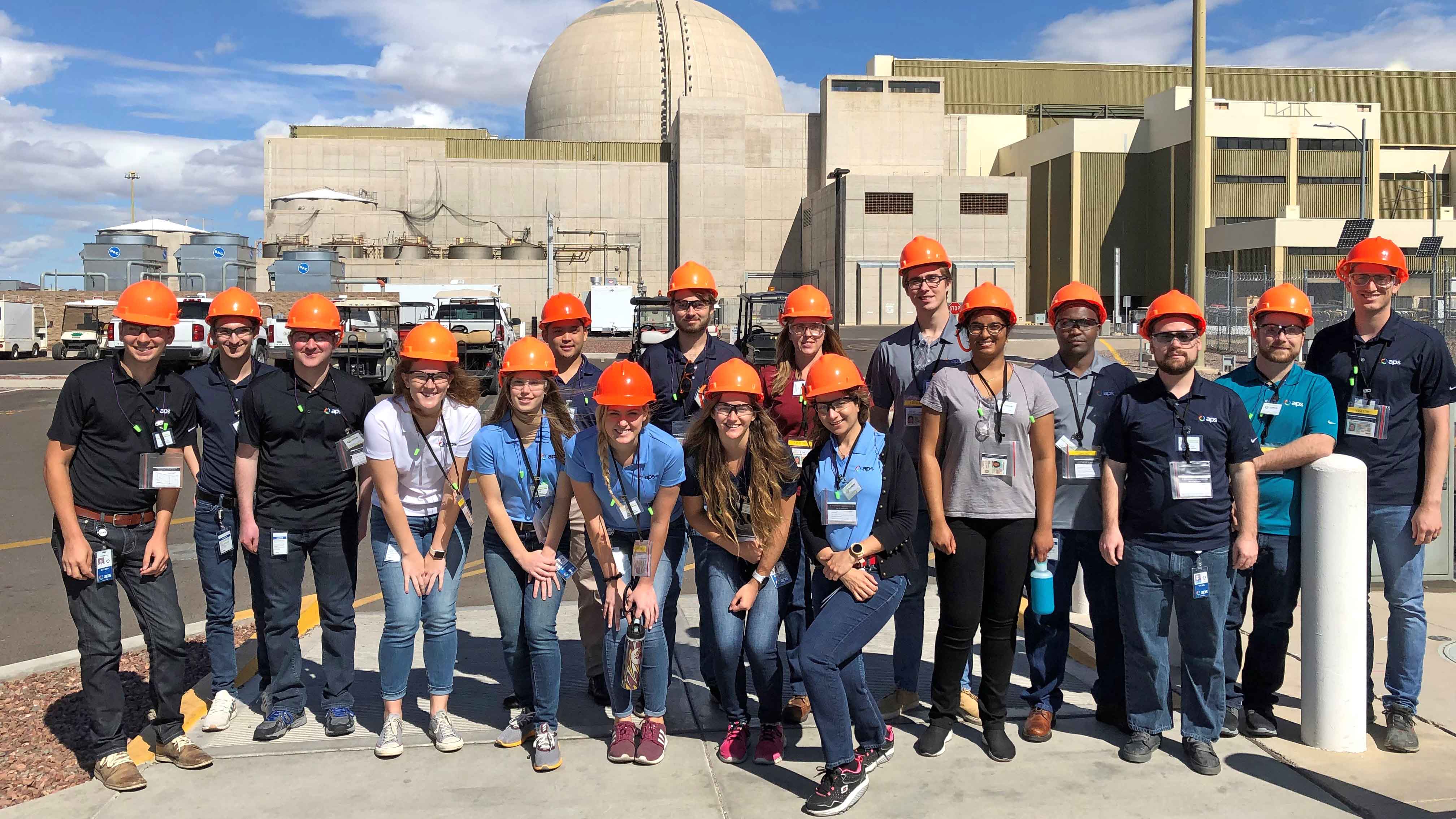 Palo Verde / West-MEC Pre-Apprentice Program
The program is aimed at further strengthening the Palo Verde, West-MEC partnership by providing a direct pathway exclusively for graduates of their Energy and Industrial Technology Program into the Palo Verde Apprenticeship Program.
Learn more
Palo Verde Maintenance Internship
12-month program which combines on the job learning and formal technical training.
On-the-job learning: Paid work experience at Palo Verde Generating Station (40 hours per week).
Formal technical training: Successful completion of the seven (7) Apprenticeship pre-requisite courses at Estrella Mountain Community College (EMCC). The tuition and books for the required college courses are paid for by APS.
Rotations: Interns will rotate through various maintenance shops to determine areas of interest
Learn more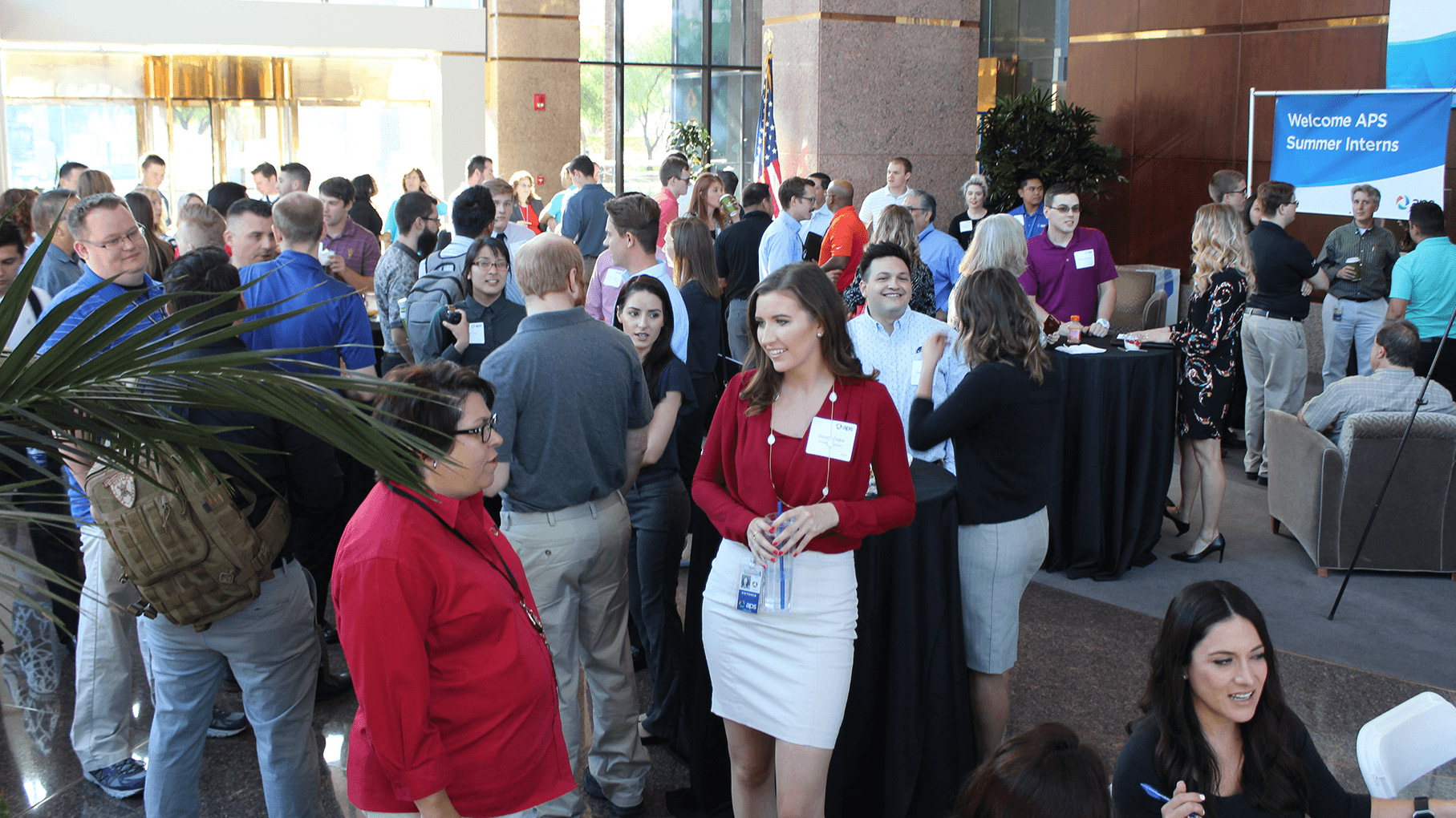 Areas of focus
accounting, economics, finance
broadcast, communications, journalism, production
business data analytics
computer engineering/security/information systems & technology
construction management
engineering (civil, electrical, mechanical)
human resources/management
juris doctor
marketing
supply chain
sustainability
Need help?
Contact us
Outage Center
Report outage or view status