Header
Translation options
---
Click the Español link on any page to view the page in Spanish.
Please note: not all pages are available in Spanish at this time.
aps
Report a problem with your service, streetlight, or get additional service help here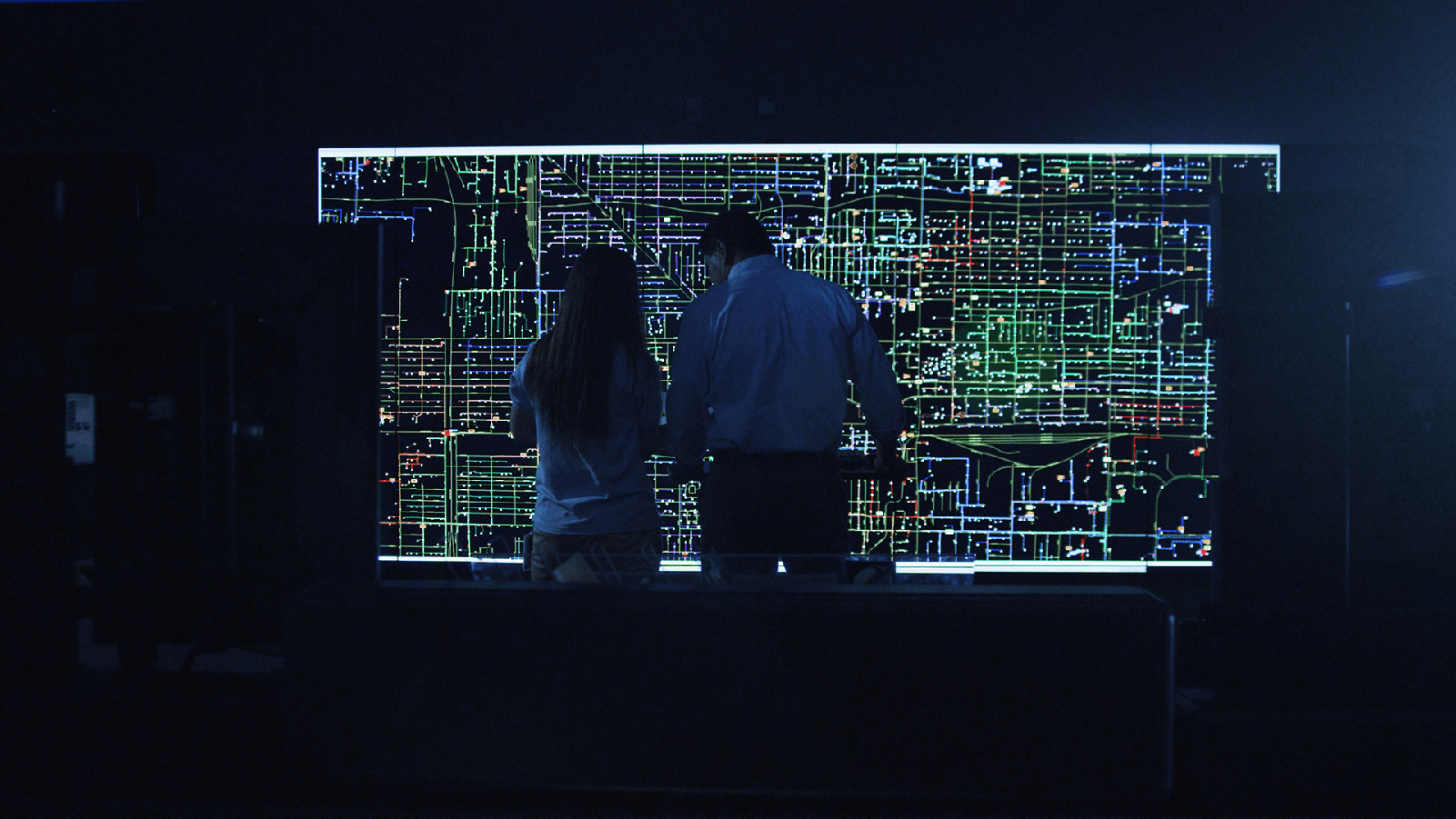 Outage Center
Providing safe and reliable power is a top priority. But power outages do happen. We work quickly and safely to restore your power and keep you informed.
Learn more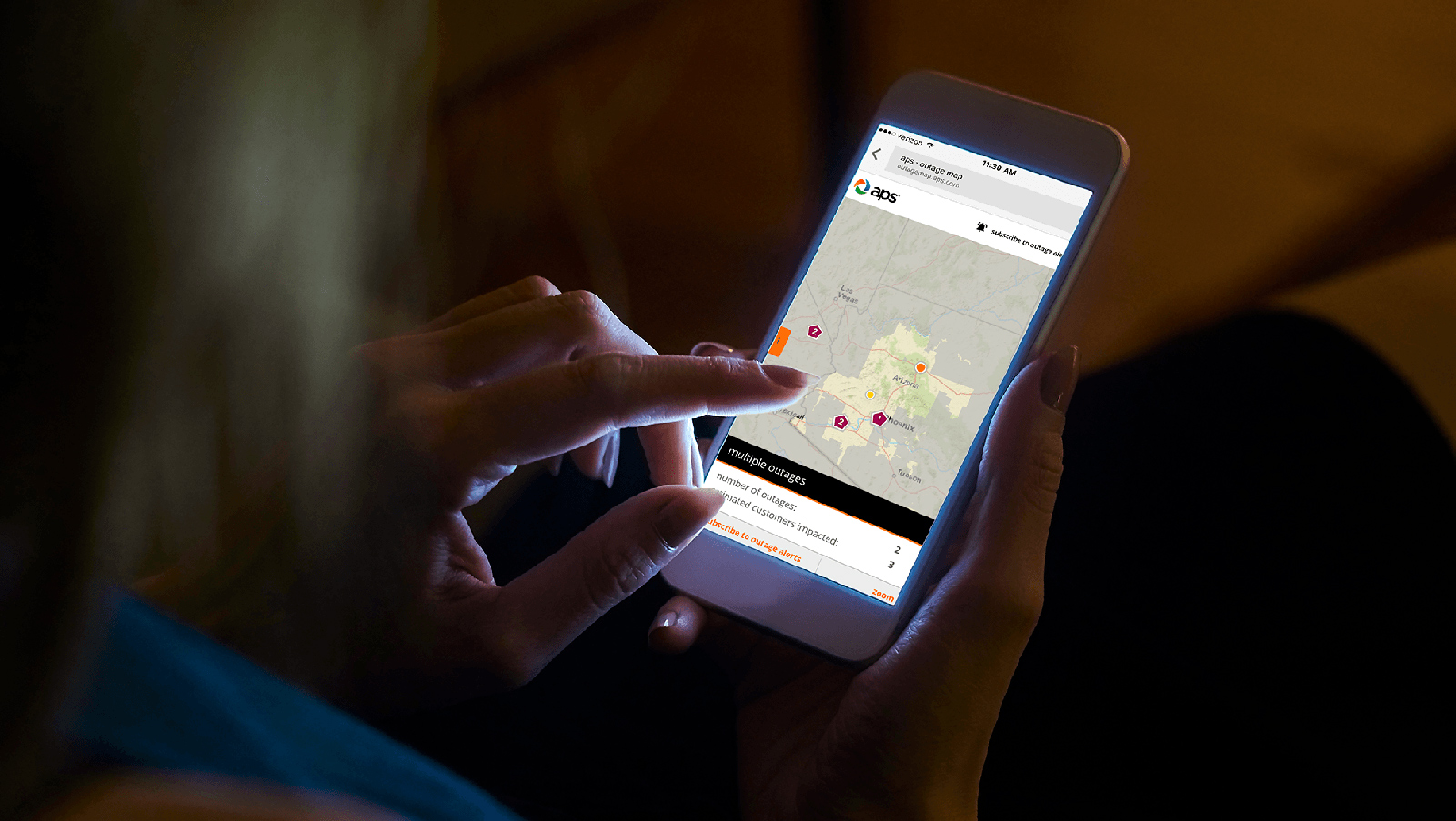 Outage map
Get details on current power outages in your area with our interactive outage map. It's easy to use and provides up-to-date information.
View outage map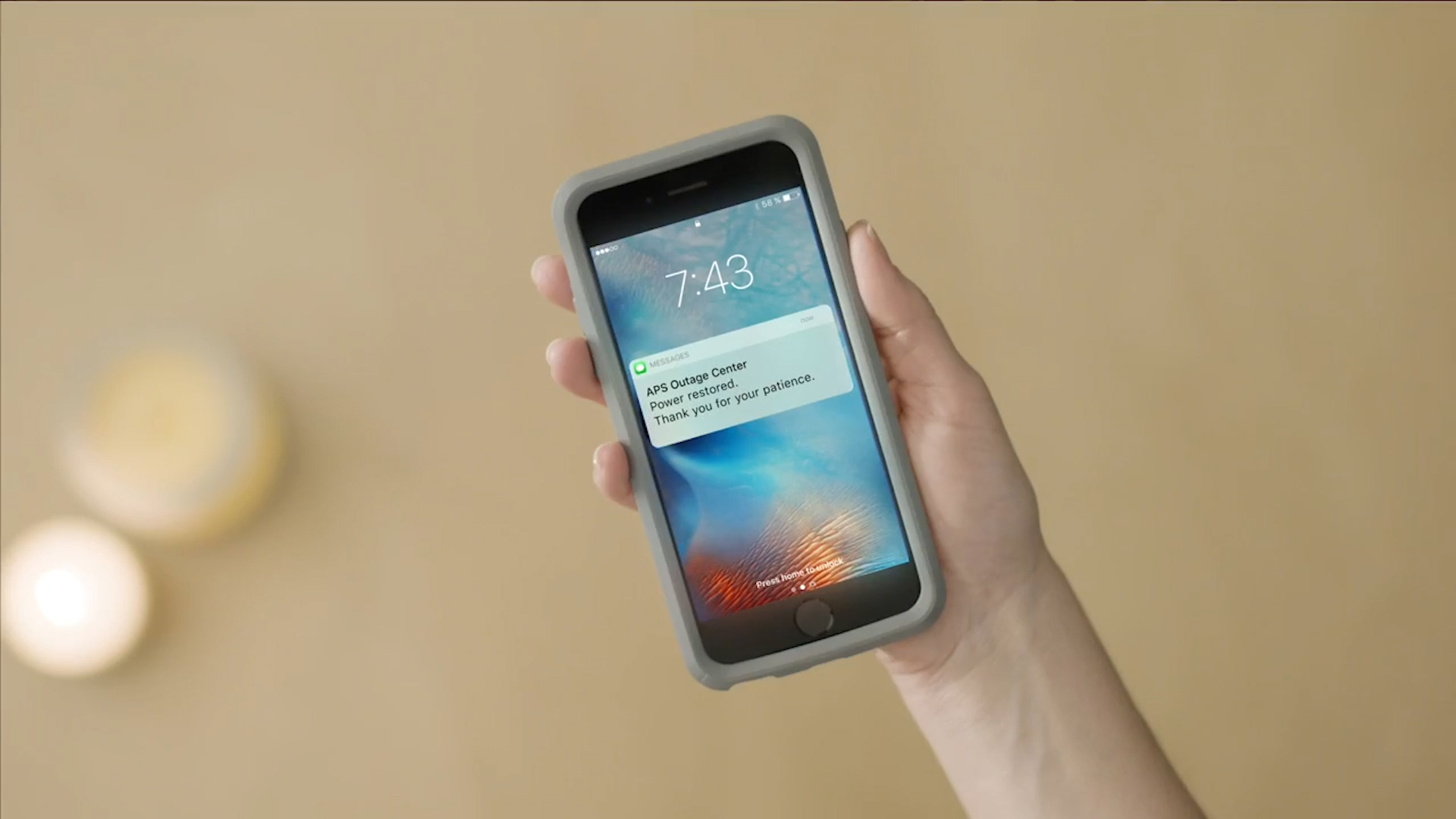 Subscribe to outage alerts
You can receive text/email updates about power outages by signing up for our Outage Alerts.
Subscribe
Every power outage is different. Weather conditions. Accessibility to damaged areas. Equipment failure. And that means every power restoration time can be different, too. We will provide our best estimate based on similar situations and will work to quickly and safely reestablish your service.
In addition to signing up in advance for our outage alerts (link to outage alerts), here are some things you can do to stay safe during an outage:
• Place flashlights and extra batteries in handy locations.
• Have your APS account number readily available.
• Keep important phone numbers such as medical providers, family, friends and APS stored in your cell phone or by your home phone.
• If you use life-support medical equipment that requires electricity, call to register for our Medical Preparedness Program at 602-371-7171 (800-253-9405). This alerts us of your needs in the event of an outage.
• Have a gallon of water available for each person as well as non-perishable foods.
• If you have an automatic garage door, be sure you know how to open the door manually in case you are without power.
• Visit our Outage Center or download our app to report an outage and view our online
Outage Map
.
• Don't open refrigerators or freezers more than necessary. Food will stay cold for up to 4 hours if the refrigerator and freezer doors are kept closed. For more information on food safety during a power outage visit
foodsafety.gov
.
• Turn off and unplug all unnecessary electrical equipment and appliances. This will protect them from electrical spikes. Wait 5-10 minutes after power comes back on to plug in and turn on major appliances and electrical equipment.
• If your home is the only one without power in your neighborhood the outages could be because of your home's
circuit breaker
.
• Don't try to repair electrical problems on your own. Electricity can be deadly.
Need help?
Contact us
Outage Center
Report outage or view status