Updates on Outages
Get updates on power outages in your area plus other helpful information. View outage map
aps
Arizona's hot and dry weather puts our state at risk for wildfires, from the forest areas of northern Arizona to the Valley where wildfire risk is rising. A lot of APS equipment, including the power lines that bring electricity to our communities, runs through these areas. That means, for APS, we prepare and respond to wildfires year-round. Here's what we do to keep you and our communities safe and the power on.
When there are no fires, we:
Reduce fire risk, by clearing space (including vegetation or other flammable materials) around our equipment. Trees too close to power lines could pose a fire risk.
Work to keep the power on, by protecting and strengthening our equipment.
Work with first responders, to create response plans and coordinate in the event of fires.

When there are active fires, we:
Coordinate with emergency management, to support their efforts, including taking power lines out of service to help keep first responders safe. Put safety first by doing extra visual inspections of equipment before restoring service in high fire-risk areas.
Stand ready, inspecting our equipment – sometimes from a helicopter when that's the only way we can – and having crews and replacement equipment on stand-by.
Rebuild, when it's safe to enter the area, fixing or replacing damaged equipment to get customers back on as quickly as we can.
Remove vegetation/trash
Mow grass and weeds. Thin and prune trees and shrubs. Throw trash away properly.
Make sure there is no vegetation around poles or other electrical equipment on your property. Download our helpful graphic for managing vegetation to learn more.
Have an emergency plan
Sign up for emergency alerts through local resources and visit wildlandfirersg.org to create a preparedness plan.
Have resources ready
Have flashlights, batteries, a portable cell phone charger and extra water on hand.
Sometimes, either because of damage to our equipment from fires, or because of our actions to put safety first, fires can lead to power outages.
Here is what you can do if there is an outage:
View our Outage Map
Sign up to receive for text or e-mail alerts so you can stay up to date on when the power will be back on.
Prepare your home
Keep refrigerators and freezers closed as much as possible.
Turn off and unplug all unnecessary electrical equipment and appliances.
Keep you and your family safe in the event of a wildfire:
If you see a downed power line, stay at least 100 feet away and call 911 first, then APS at 602-258-5483 (800-253-9408).
Sign up for emergency alerts through local resources.
Create a preparedness plan using resources like Ready, Set, Go! in the event of an emergency.
Check out this
video
for more information.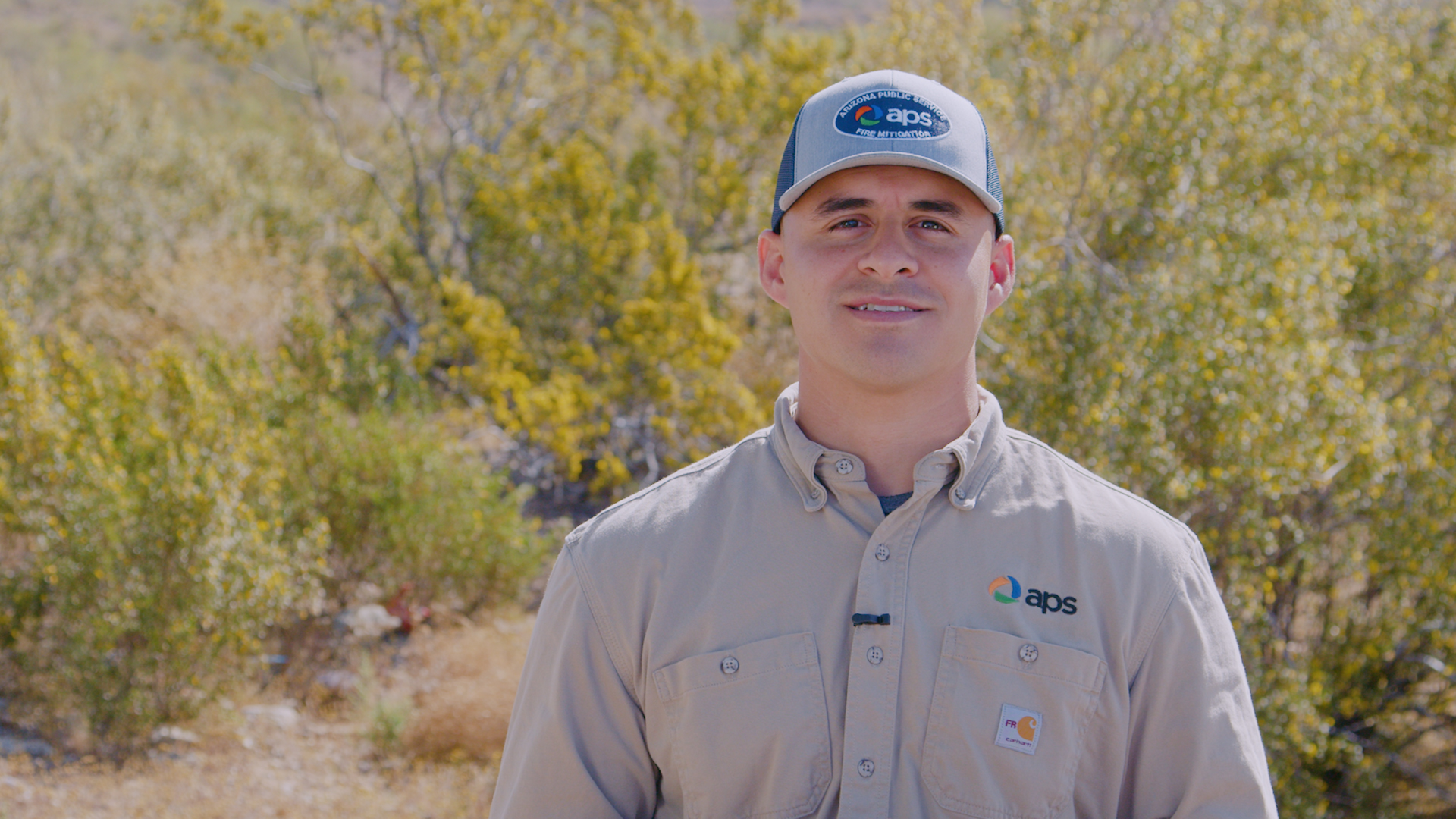 Safety During Wildfire Season
Learn how to keep your family safe this wildfire season.
Watch Video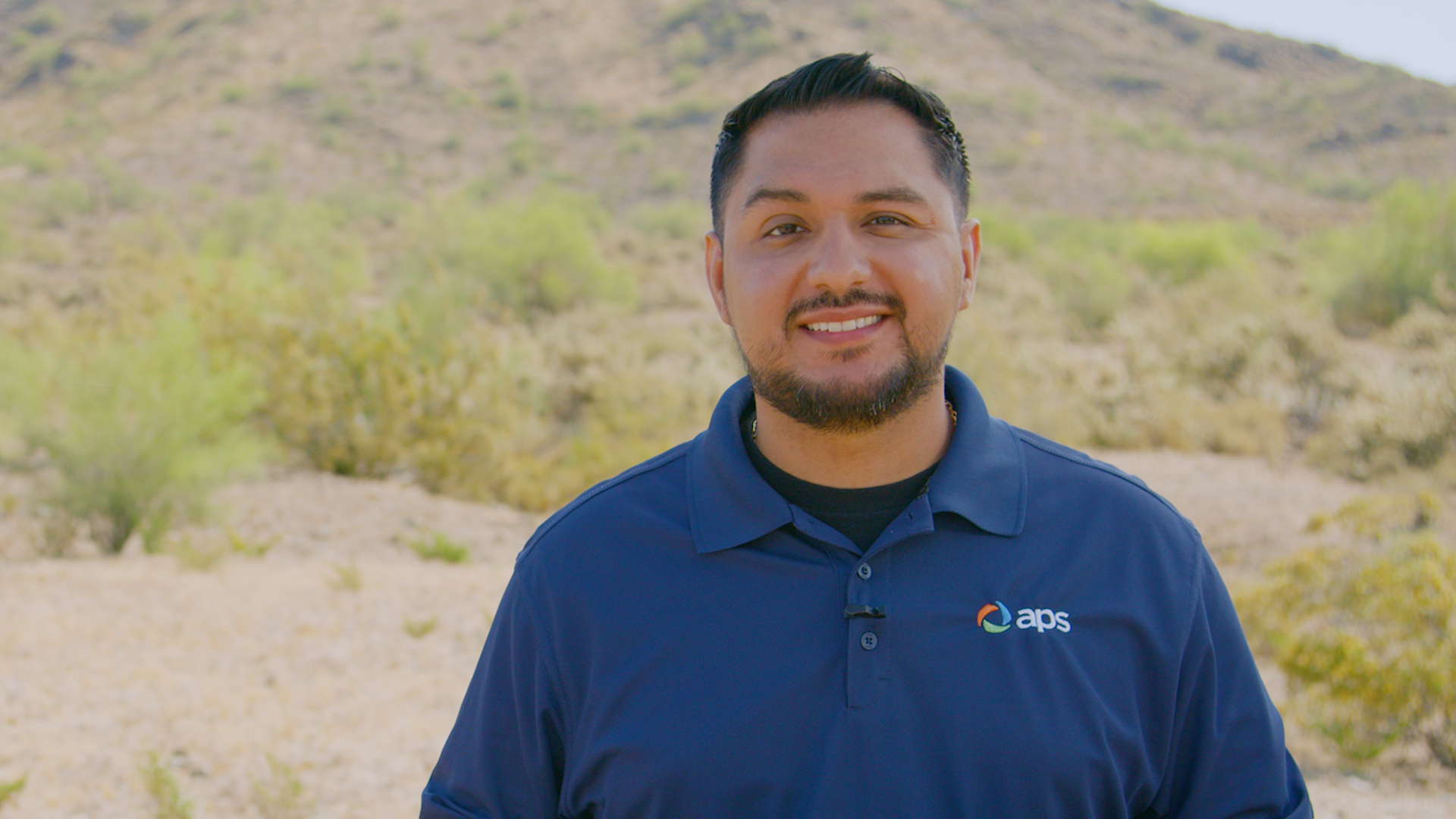 In Case of an Outage
Check out these tips in case there's an outage in your area.
Watch Video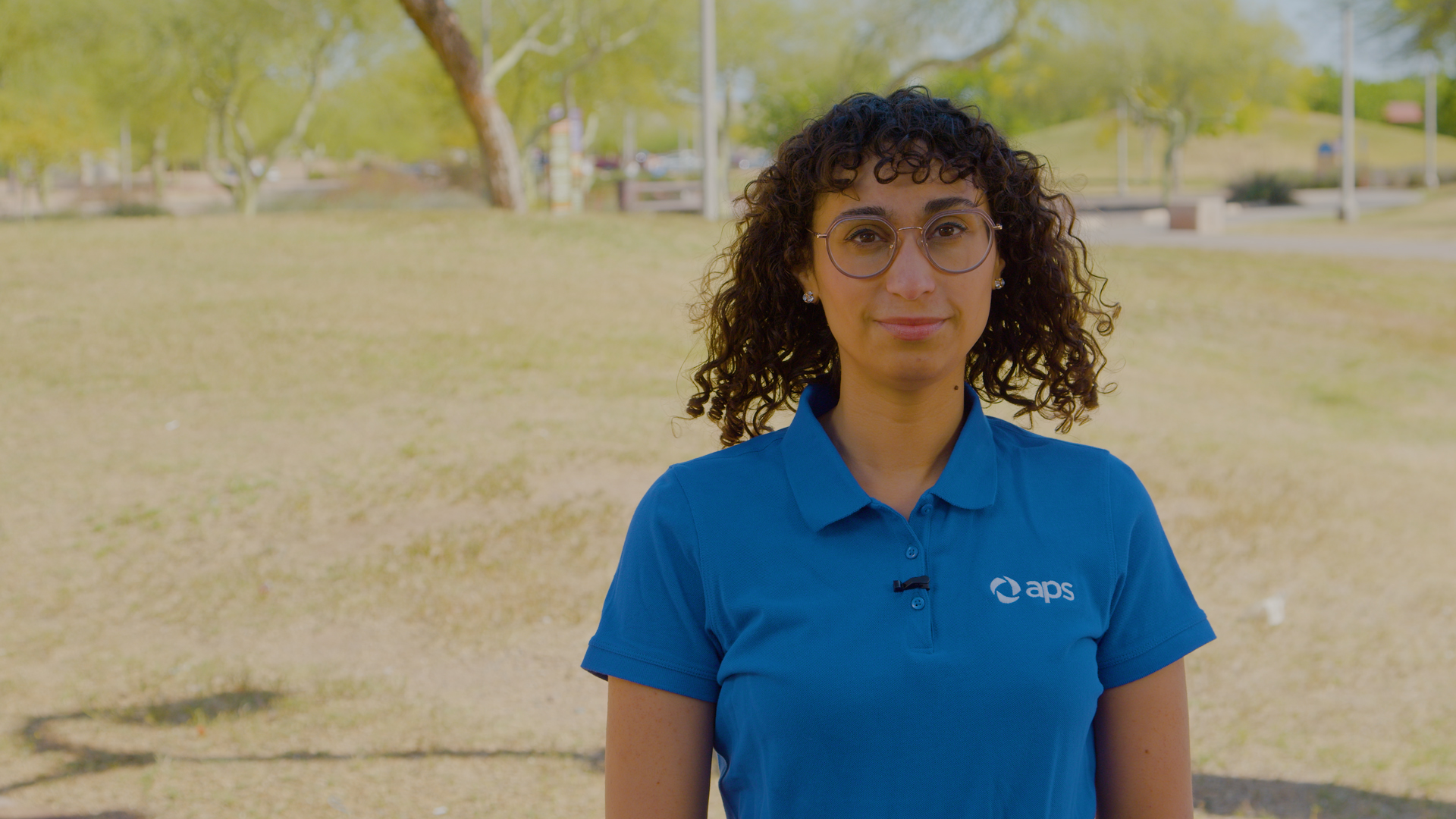 Wildfire Preparedness
See how you can stay informed if there's an outage.
Watch Video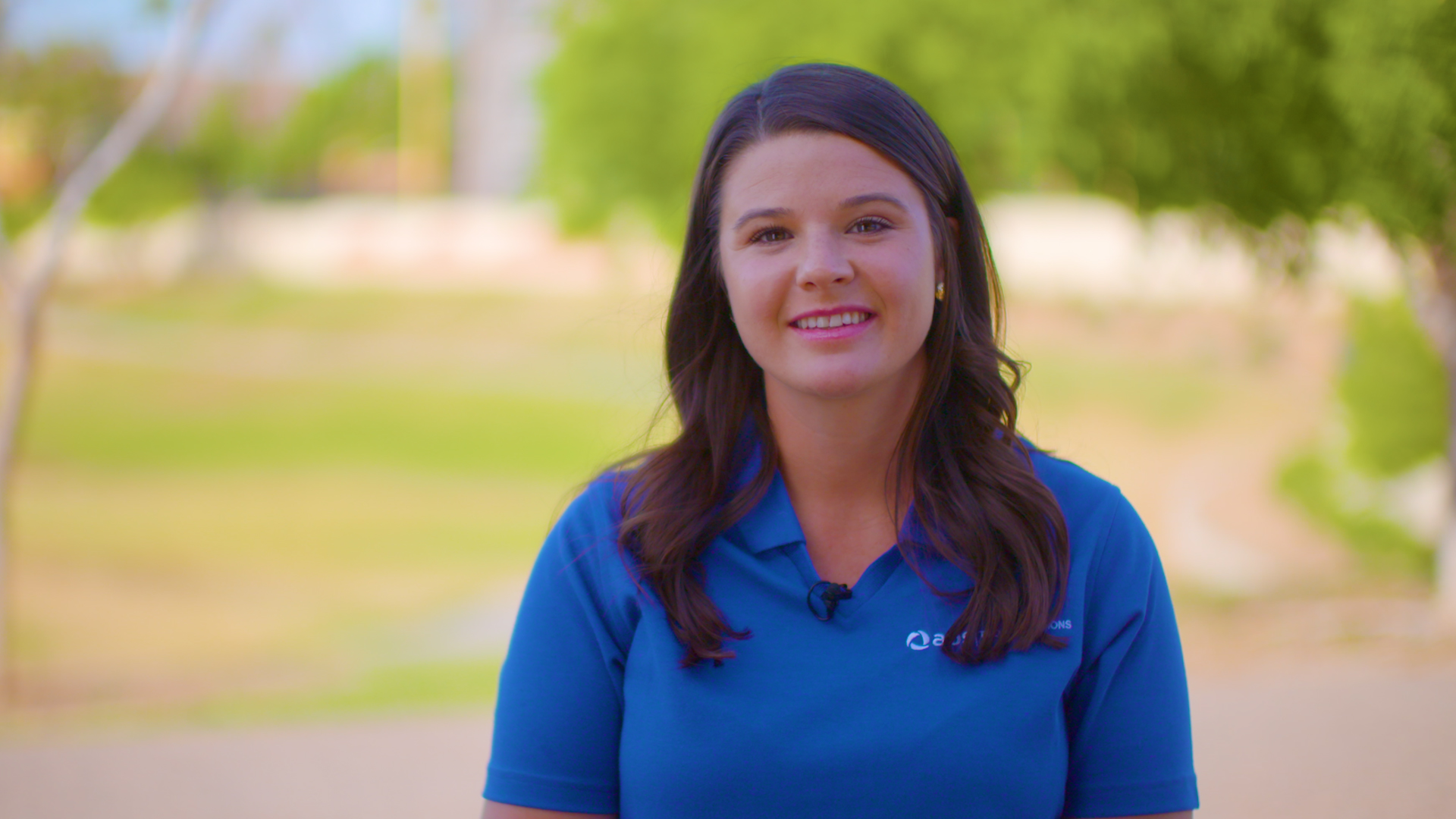 Protecting Crews & Communities
Learn how we work to protect everyone during high wildfire risk.
Watch Video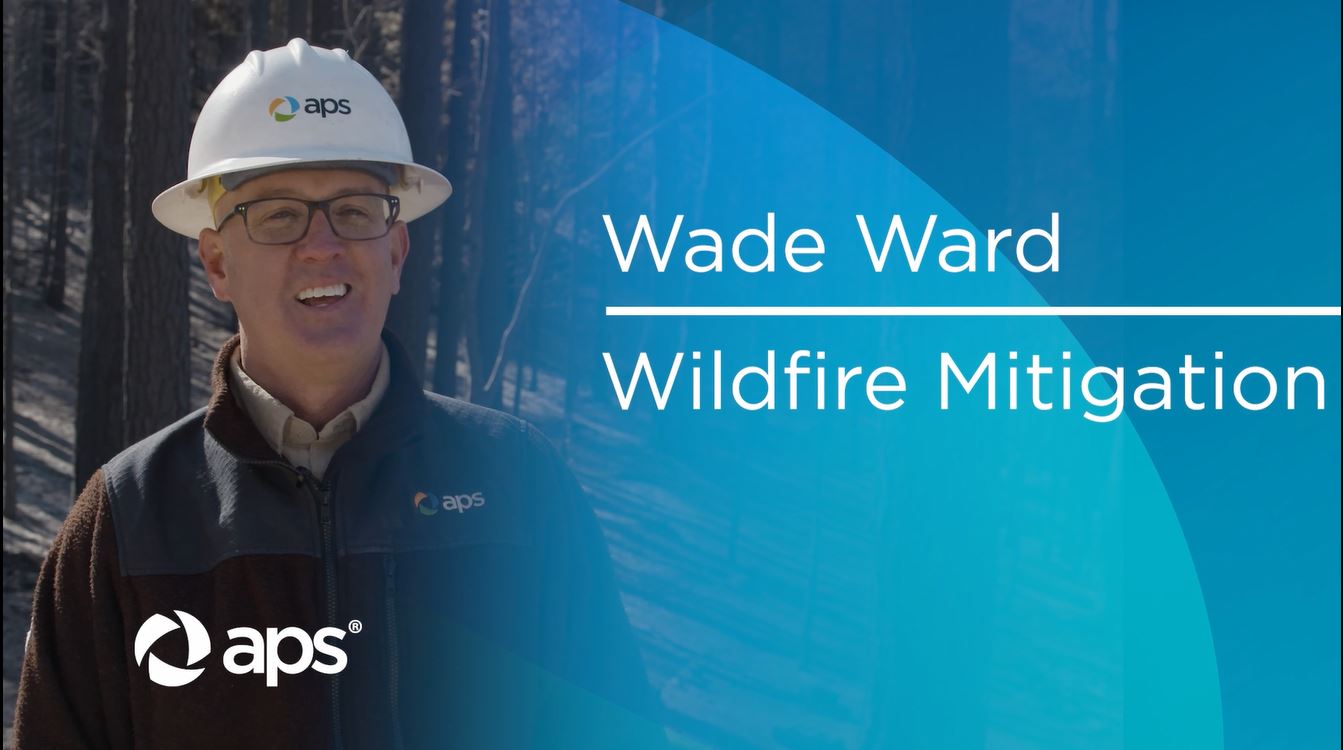 APS Prepares for Wildfires
At APS, we prepare for wildfires year-round to keep our communities safe and the power on.
Watch Video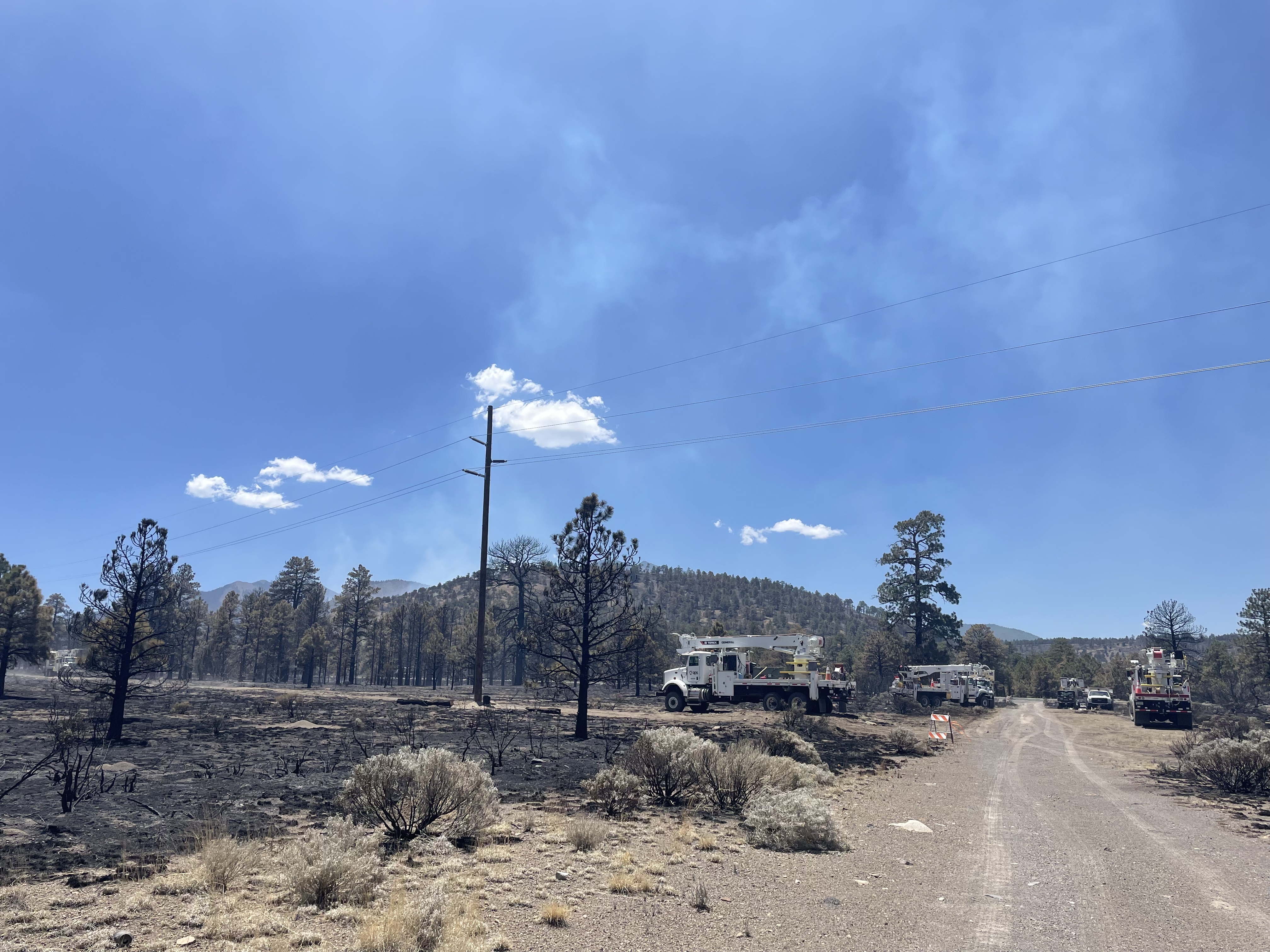 Reducing Wildfire Risk
Customers can take easy steps to prevent wildfires and prepare for emergencies.
Read More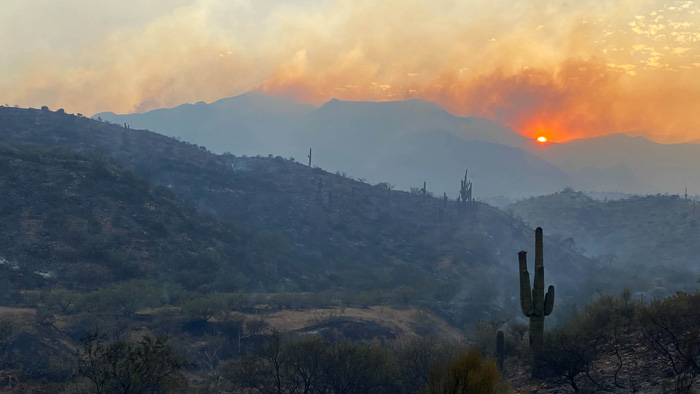 Wildfires in the Desert
APS's Fire Mitigation team provides tips to prevent wildfires in desert communities.
Read More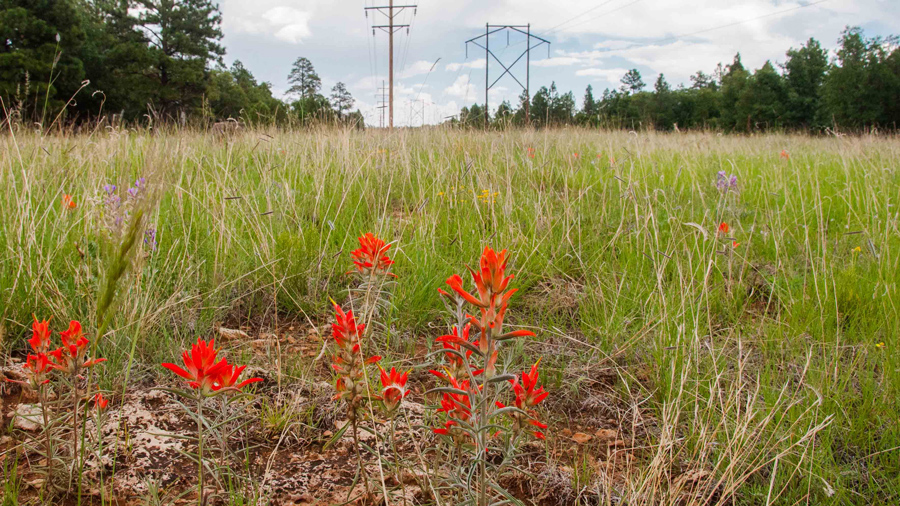 Managing Vegetation Around Electricity
Your safety and the safety of those in your community is of the utmost importance. We want to work with you to make sure that the trees, shrubs and other greenery on your property are safe around any of the electrical equipment on or near your property.
Learn More