Managing Trees and Vegetation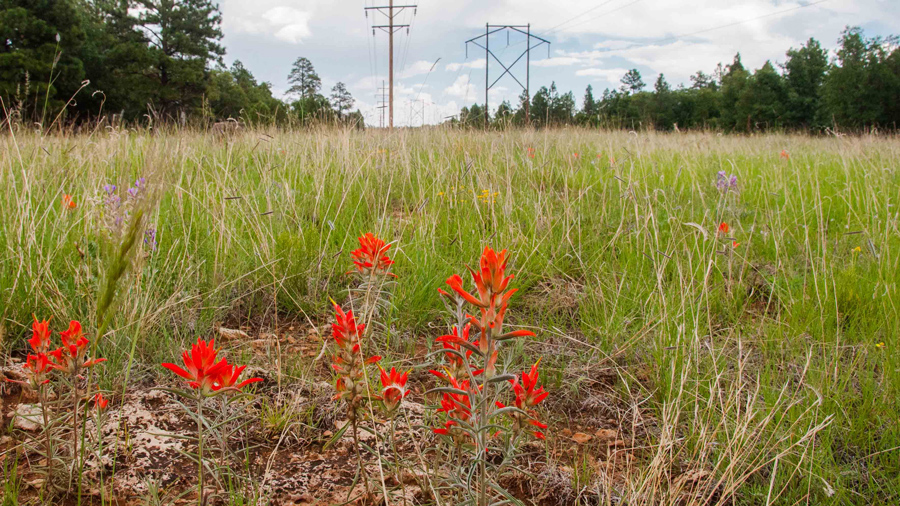 aps
Your safety and the safety of those in your community is of the utmost importance. We want to work with you to make sure that the trees, shrubs and other greenery on your property are a safe distance from the electrical equipment on or near your property.
Things to consider when planting trees: Is this site suitable for plants or trees?
Before you select and purchase plants or trees confirm the area is the right place.
Check to see if there are overhead power lines, poles, utility boxes or underground utilities in the potential planting area.
Download our helpful graphic for managing vegetation to learn more.
Why type of utility lines are on your property?
There are different requirements and precautions that need to be considered depending on if you have distribution or transmission power lines. Please contact us to see what overhead and underground lines are on your property.
Is this tree right for this site?
After determining that the area is suitable for planting, the next step is to determine what size the shrub or tree will be when it is fully grown.
Shrubs and trees planted near overhead lines should not grow taller than 15 feet. You can always contact us to help determine what maximum height is suitable for your site.
Once you are ready to pick out a tree, check with your local nursery to determine maximum height and width when selecting the right tree for the right place.
Review our Right Tree Right Place brochure for more information.
In regards to trees on your property that are near or interfering with power lines:
Only specially trained line clearing professionals should prune vegetation growing near overhead power lines.
Call us if you notice a tree too close to our power lines. We'll send a forestry representative to assess the situation within 10 business days. We prune or remove trees, free of charge, that pose a risk to the high-voltage electrical distribution and transmission lines.
If tree branches do become tangled in the power line connecting to your house, call us with a 24-hour advanced notice and we can disconnect the power to those line while your hired professional prunes the tree.
Call Blue Stake at 811 before you dig:
Digging where there are underground lines is not safe and can lead to power outages or even fatalities.
Visit arizona811.com to learn more about 811 and how to dig safely.
How We are being Environmentally Conscious
We work hard to protect Arizona's natural resources by using integrated vegetation techniques and keeping wildlife and rare plant protection programs top of mind.
Learn More
APS Free Wood Chip/Mulch Program
We will deliver free wood chips or mulch to those who fill out a request application. Email us to learn more.
Email Us
Managing the Risk of Wildfire
APS works year-round to minimize the risk of wildfires. Public safety and coordination with first response and forest management agencies are our highest priorities in helping to prevent and respond to wildfires.
Learn More