Header
Translation options
---
Click the Español link on any page to view the page in Spanish.
Please note: not all pages are available in Spanish at this time.
Certificate of Environmental Compatibility Process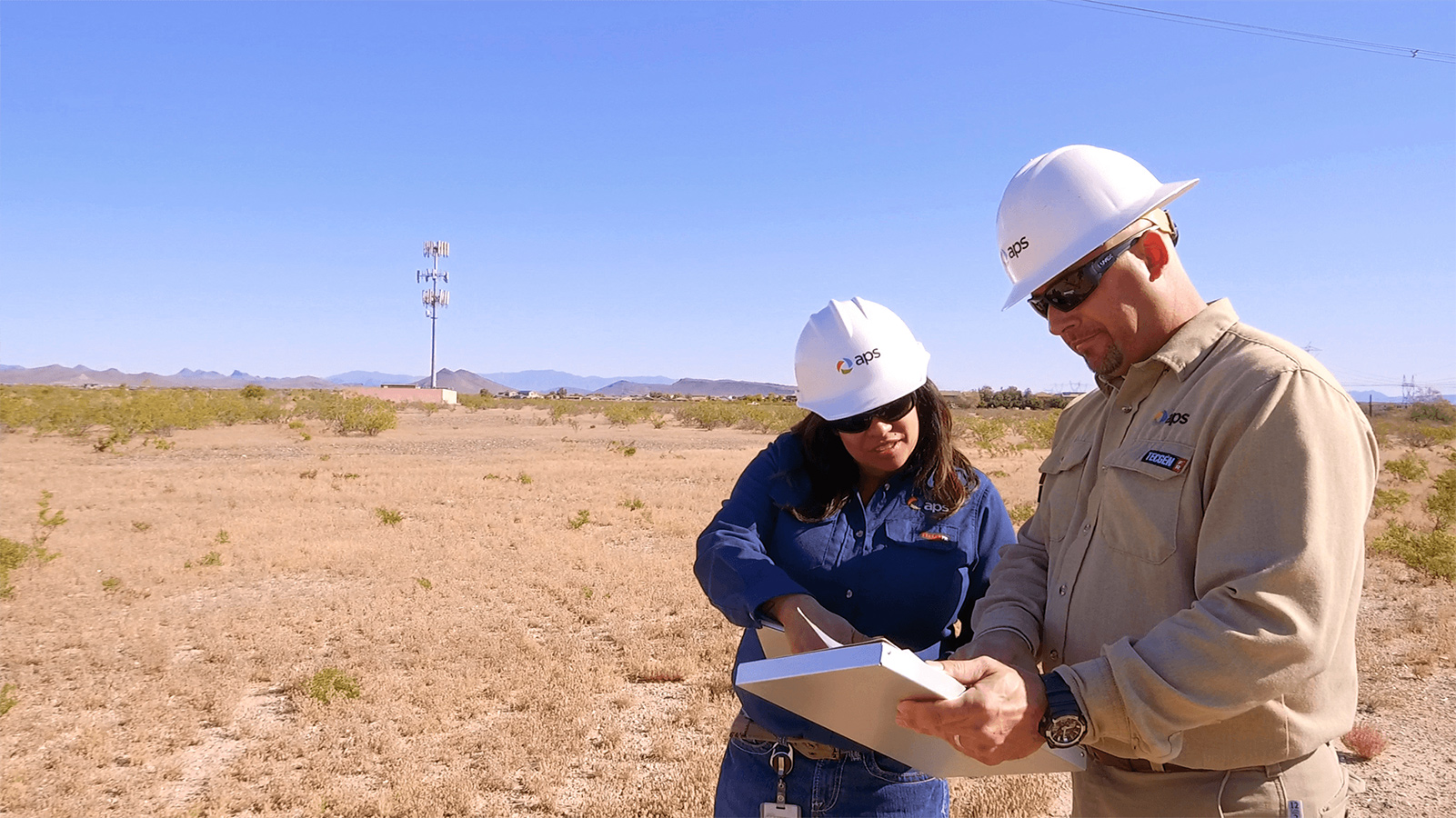 CEC Process
When siting a 115kV or greater transmission line, we are required to obtain a Certificate of Environmental Compatibility from the Arizona Corporation Commission.
Prepare and File Certificate of Environmental Compatibility Application
Prior to the formal initiation of the CEC process, we will complete a public siting process that will identify information that will be used to prepare the project application. Working with an independent outside consultant, we will also conduct environmental studies, reach out to the public and compile the information into the final application. After the application has been filed, the Arizona Corporation Commission has 180 days to issue the CEC.

Public Notice Period for Hearings
We will prepare and notice the public hearing within 30 days. This will include mailing notices to residents with the hearing's date, time and location as well as publishing the notice in local media outlets, including newspapers.

Arizona Power Plant and Transmission Line Siting Committee hearing
Public Hearings on the application will be held at a venue selected by the siting team and approved by the committee chairman. Hearings are one to three days in length typically, but may require additional days depending on the project. The Hearings will include direct testimony from the applicant and will allow for questions from the committee and any official project interveners. A public comment period may occur if desired by the committee. The committee will approve or deny the CEC, and if approved, forward it to the Arizona Corporation Commission (ACC) for final discussion and vote.

Hearings Before the Arizona Corporation Commission
The Certificate of Environmental Compatibility approved by the committee will be heard by ACC commissioners in a public open meeting. The ACC members may ask questions of the applicant and may take public comment. The ACC will vote to approve, modify and approve, or deny granting the CEC.

Receive CEC and Begin CEC Compliance Process
The issued CEC will include a number of conditions. We will file annual reports to demonstrate compliance with the project CEC conditions until they are completed.