Header
Translation options
---
Click the Español link on any page to view the page in Spanish.
Please note: not all pages are available in Spanish at this time.
Construction and Power Line Siting
Construction Projects
We continuously work to improve our systems and service throughout Arizona to support reliability for our customers. We are committed to keeping customers, communities and stakeholders informed about upcoming projects around the state. Learn more about our future-focused projects that support reliable service for customers.
Central Phoenix Line Upgrade
We are upgrading a critical underground transmission line in central Phoenix – the "backbone" of the metro Phoenix 230kV transmission system. This project supports reliability for customers by replacing a line that is reaching the end of its design life and expanding the capacity of the line to support customers' growing energy needs. Construction will begin in fall 2023, and the upgraded line will be complete and serving customers in
summer 2024
.
View project website
Natural Gas and the Transition to Clean Energy
Natural gas is an essential resource during the clean energy transition – and an important complement to the large quantity of renewables and energy storage we're adding to our system. In late June 2023, we issued a competitive request for proposals (RFP) seeking an additional 390 megawatts (MW) of natural gas capacity at our Redhawk and Sundance locations (see below) by 2027 – enough to serve 62,400 Arizona homes. (We expect to add five times as much renewable energy technology in the same time period.)
Natural gas supports the reliable service our customers count on, providing much-needed energy during late-afternoon and evening hours when customers use it most. Through our competitive procurement process, we're evaluating these projects and additional resources to support Arizona's growing energy demand and protect reliability and affordability for customers.
Redhawk Project - If selected in the RFP, the potential project at the existing Redhawk Power Plant, located in Arlington, would add 300 MW of critical energy capacity, enough to serve 48,000 Arizona homes. Construction would be targeted for completion ahead of summer 2027.
Sundance Project - The Sundance Power Plant, located 55 miles southeast of Phoenix near Coolidge, is a key component of our energy infrastructure. If selected in the RFP, the plan would be to build two additional natural gas units at Sundance – adding 90 megawatts (MW), enough energy to serve an additional 14,400 Arizona homes. We would expect construction to begin in early 2025, with the two units in service for summer 2026. View project website
West Phoenix Upgrade - We're making a minor upgrade to one of the existing units at the West Phoenix Power Plant, which will improve the efficiency of the unit and help us maintain reliable service, especially during the peak summer months. We plan to start work in spring 2024 with the unit back in service ahead of summer 2024.
Downtown Phoenix Substation Projects
Several interconnected substation projects and related powerline upgrades in Phoenix support reliable service in the bustling downtown.
Evans Churchill Substation - Located at 7th Street and Roosevelt Street, the distinctive "Roosevelt Row" substation upgrade was completed in 2022. We continue to work on powerline upgrades that serve critical customer projects in the downtown. Those powerline upgrades are expected to be completed in 2024.
Garfield Substation - Garfield Substation is located near 2nd Street, south of Roosevelt to Garfield. The demolition and rebuild of Garfield Substation will follow the energization of the new Evans Churchill network. The new substation design includes a multi-use component on Roosevelt Street, which will include offices for Roosevelt Row and art gallery space. The design also includes active pedestrian space, public art and shade. The engineering, permitting and neighborhood outreach will take place throughout 2023 and 2024. We expect this project to be complete in early 2026.
Grant Street Substation - This project will expand the footprint for the three Lincoln Street substations at 4th Avenue and Lincoln Street. Construction is scheduled to start in 2024. View project website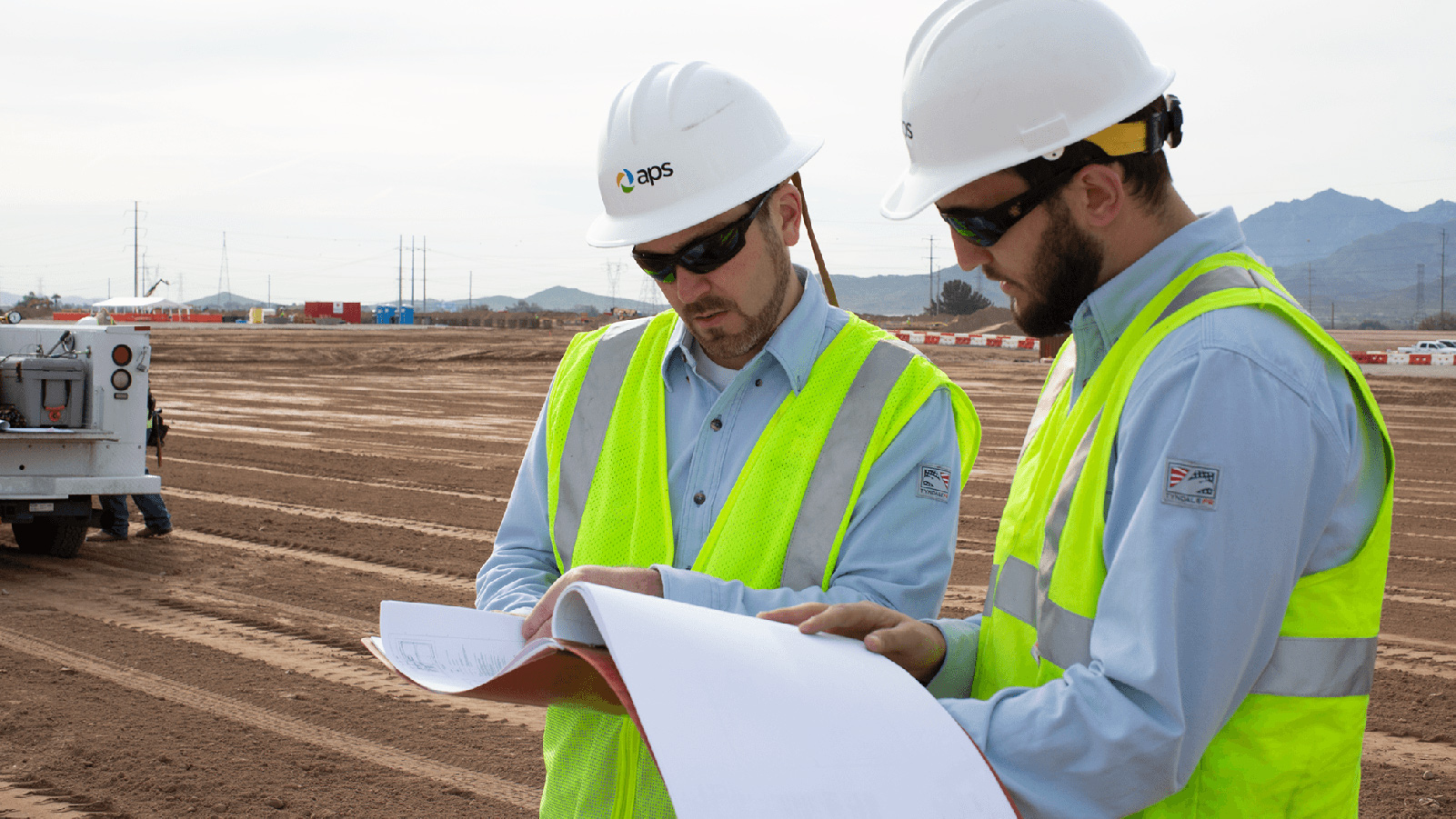 Line Siting Projects
As Arizona grows, we must plan and build new power lines to safely and reliably meet our customers' energy needs.
View Our Line Siting Projects