Header
Translation options
---
Click the Español link on any page to view the page in Spanish.
Please note: not all pages are available in Spanish at this time.
Accelerating change: protecting Arizona's water resources while supplying reliable energy
By Ann Becker, Vice President, Sustainability, APS
Building a sustainable future for Arizona requires creativity, collaboration and sacrifice.
Among all the beautiful, unique and diverse places in Arizona, the Verde River is one of my favorites. An oasis in an arid land, it's remarkable for its scenery, fish, wildlife, cultural significance and recreation.
Flowing from Paulden, north of Prescott, to my own backyard in Fountain Hills, the Verde River is one of Arizona's last-remaining perennial river systems. Verde Valley residents and businesses rely on this life-giving water source, as do diverse wildlife, including 270 species of birds, 94 species of mammals, and 76 species of native amphibians and reptiles.
The Verde River is critical to the well-being of our state. And it's at risk.
Here in Arizona and throughout the Southwest, we're in the third decade of a megadrought – a period of unusually dry weather as a result of higher temperatures and lower rainfall. While significant rain and snow this winter provides some relief, experts warn it's not enough to pull us out of this megadrought.
The nexus between energy and water is top of mind for me. How do we at Arizona Public Service (APS) power Arizona forward with clean, reliable, affordable energy, while serving our state's tremendous economic growth and protecting our precious resources?
I have the privilege of serving as APS's vice president of sustainability. My team is responsible for helping develop sustainability strategies, including water policy, and collaborating across our company, state and region to make sure we're incorporating these standards in how we do business.
APS generation requires water to supply reliable energy to our 1.3 million customers every day. As the desert Southwest faces increasing water challenges, we recognize the importance of conserving water resources. In 2022, APS reduced groundwater use by 34% over 2014 levels.
Our water resources team is committed to finding solutions to use less water to generate the megawatts that keep the lights on 24/7. My colleagues at the Cholla Power Plant in northern Arizona achieved significant groundwater efficiency improvements in 2022 by focusing on overall water management and conservation through updated equipment, system upgrades and optimized operations. Palo Verde Generating Station, the nation's largest power producer—all of it clean and carbon-free—recycles more than 20 billion gallons of wastewater, a drought-tolerant resource, from surrounding municipalities to cool the plant.
We are making progress. But there's a lot of work left to do. We are committed to doing our part.
The theme of this year's World Water Day is accelerating change. To make real change, it will take creativity, collaboration, partnerships, new technologies and sacrifice from individuals and companies to go beyond business as usual, do things differently and try innovative approaches.
This is not something all of us should do. It's something we must do – for Arizona's future and the vibrant communities that rely on natural treasures like the Verde River.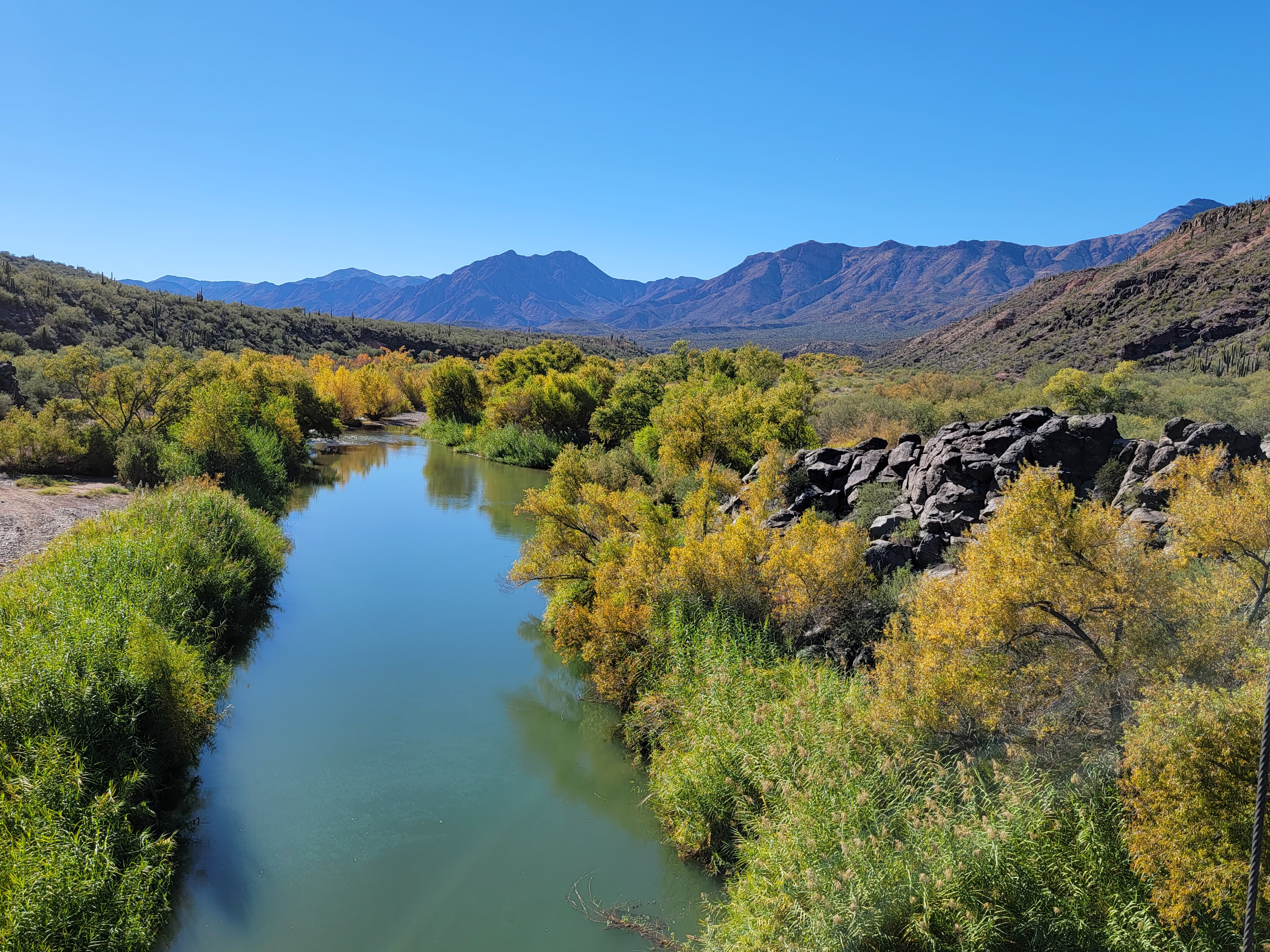 Editor's note: Ann Becker is vice president, sustainability for APS. Based in Phoenix, APS is Arizona's largest energy company and serves more than 1.3 million homes and businesses across the state. Becker is responsible for the company's sustainability strategies, with a focus on integrating ESG (environmental, social and governance) standards across the company's core business operations. Becker serves on the boards of the Morrison Institute and the Grand Canyon Conservancy.
View up to date news, articles and stories related to APS in the community.
Back to Newsroom