Header
Translation options
---
Click the Español link on any page to view the page in Spanish.
Please note: not all pages are available in Spanish at this time.
"Unreliable grid?" Not here in Arizona
By Jeff Guldner, APS CEO


A Feb. 18 Wall Street Journal article titled "America's Power Grid Is Increasingly Unreliable" highlights what it takes for utilities to provide always-on electricity to customers while navigating challenges like extreme weather and wildfires, aging infrastructure and energy supply constraints, just to name a few. As the CEO of Arizona's largest utility, these issues are top of mind for me and a key part of the proactive planning for the future that our team does each day.

Here at APS, our track record on reliability is something we take pride in. In 2021, our average customer experienced less than one power outage (0.89) and faced fewer total minutes of interrupted service (87.4 minutes) than industry averages. In fact, we helped Arizona to make CNBC's report on the 10 best states for infrastructure, with our state's second-most reliable electric grid in the country cited with that ranking.

This level of reliability is something our employees are proud to deliver, in large part because it's no easy feat. Arizona poses a combination of challenges and opportunities that we must plan far ahead for. These include extreme weather (monsoon storms, ice and snow in the high country, months of 100+ degree days in the desert) and increasing wildfire activity (in 2021 alone, more than 1,400 wildfires burned about 300,000 acres in our service territory). We also have a growing economy, which means more businesses and customers are connecting to the grid – all while energy resources are increasingly constrained in the west. But APS has been preparing for and addressing these needs since 1885, and we continue to do our part.

We invest more than $1 billion each year to grow and maintain our energy infrastructure. In 2021, that figure was $1.6 billion. This spend includes adding more renewable energy as we transition from an energy mix that is 50% clean today to 100% clean by 2050, as well as building other new infrastructure to support the expanding economy. APS funds these investments not just through the prices customers pay, but through capital we work hard to attract to Arizona. Investors and lenders have many competitive options for where to put their money, and together with the business climate created by our state's energy and other policies, we strive to prove that Arizona and APS are wise investments.

Reliability doesn't just happen with the flip of a switch. It takes partnerships and collaboration. For 135 years, we've worked with customers, community leaders, innovators, investors and the Arizona Corporation Commission on the best way to deliver reliable and affordable energy. This cooperation is now more important than ever as we transition to a clean energy future, while maintaining industry-leading reliability our customers count on. We've seen the challenges our neighbors in other states have faced. Together, we can do better for Arizona.

All of this work and planning does not mean that customers will never experience an outage. Storms will still roll in, wildfires will strike, cars will run into poles and equipment will fail. What it does mean is that our customers know that outages will be few and far between, and that our crews will be there to get power back on as quickly and safely as possible.

Millions of people call Arizona home, and we are proud to provide the reliable, affordable and increasingly clean energy it takes to power all aspects of their lives and a vibrant economy – from air conditioners and washing machines to hospitals and data centers. We have a deep sense of commitment and responsibility to fulfill our obligation to serve, and to meet Arizona's energy demand not just today, but far into the future. We are up for the challenge.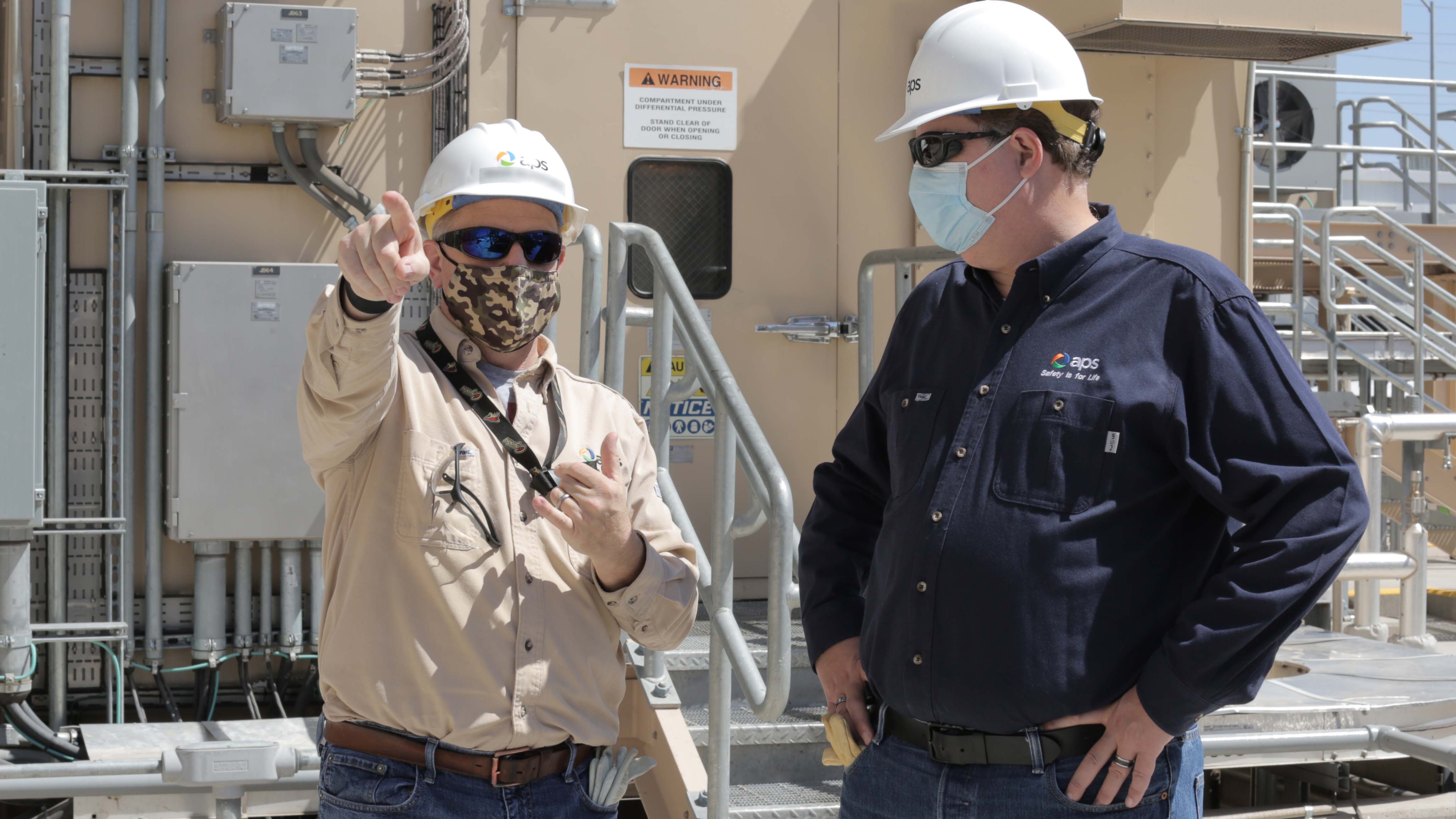 View up to date news, articles and stories related to APS in the community.
Back to Newsroom