Header
Translation options
---
Click the Español link on any page to view the page in Spanish.
Please note: not all pages are available in Spanish at this time.
Considering an electric car? Resources and reasons to plug in
Automakers have committed billions of dollars to the development of electric vehicles (EVs), fueling a global buzz. Here in the United States, National Drive Electric Week is set for Sept. 25 – Oct. 3. This is a great time for consumers to explore the emerging EV landscape.

One place to start is at our cars.aps.com webpage. Visitors will find a helpful tool that allows them to easily compare costs of gas-powered vehicles and similar EV car models based on fuel efficiency, available incentives and total cost of ownership.

"For the average customer, there's a handful of benefits to switching to EVs," said Judson Tillinghast, a leader in the APS Customer Technology department. "First of all, when you charge your car matters. Our service plans provide customer the opportunity to maximize saving by charging during off-peak hours. An additional benefit to EVs is the reduced maintenance costs. With fewer moving pieces, maintenance issues are less common, and oil changes are non-existent. When an EV slows down, it actually regenerates power back into the battery, extending the range, resulting in less wear and tear on the brakes as well. There are also several federal incentives that can help reduce the sale price of an electric vehicle."

The transition from gas-powered vehicles to EVs has the potential to reduce ozone and carbon emissions, spur local economic development and further our clean energy commitment. Our EV goal supports the adoption of 450,000 EVs in APS service territory by 2030. Our efforts, along with those of our collaborative utility partners in Arizona, will help us reach a statewide goal of one million EVs by 2030.

"Our clean energy commitment has us producing 100% clean energy by the year 2050," Tillinghast said. "EVs will play a critical role in reaching that goal. For our part, we are making it as simple as possible for customers to embrace EVs, while also providing them with tips on when to charge their electric cars and receive the lowest rates."

Auto manufacturers are also committing to transition their fleets to 100% electric in the coming decades.

"As a utility, we are the fuel for that transition, which makes our availability and reliability of critical importance to keep the entire U.S. economy moving, allowing people to get where they need to go using electric vehicles," Tillinghast said. "We are engaging with the EV industry and stakeholders to empower customers during this transition."

Businesses can play a part in Arizona's clean energy future by taking part in APS's Take Charge AZ program, which offers free EV charging equipment, as well as installation and maintenance to businesses, government agencies, non-profits and multifamily communities.

"Take Charge AZ has been a very popular program with our customers," Tillinghast said. "What we've found is the more charging stations that are located in our service territory makes it more likely for people to convert from gas vehicles to electric vehicles. We're also learning a lot from this program about charging behaviors, and we use that information to help inform our future program offerings."

APS is close to launching the second phase of Take Charge AZ, which includes the installation of DC fast charging stations at retail and tourist locations in Sedona, Prescott, Payson, Show Low and Globe. These new stations can help reduce "range anxiety" by providing more charging options for people traveling around Arizona. Construction is expected to begin later this year.

"All forecasts point to mass adoption of EVs over the next 10 years and we are excited to help shape the evolution with our customers," Tillinghast said. "This is great news for our clean energy commitment seeing that EVs are an effective way to reduce harmful emissions in our service territory, in Arizona and worldwide."

For more information, visit aps.com/evs.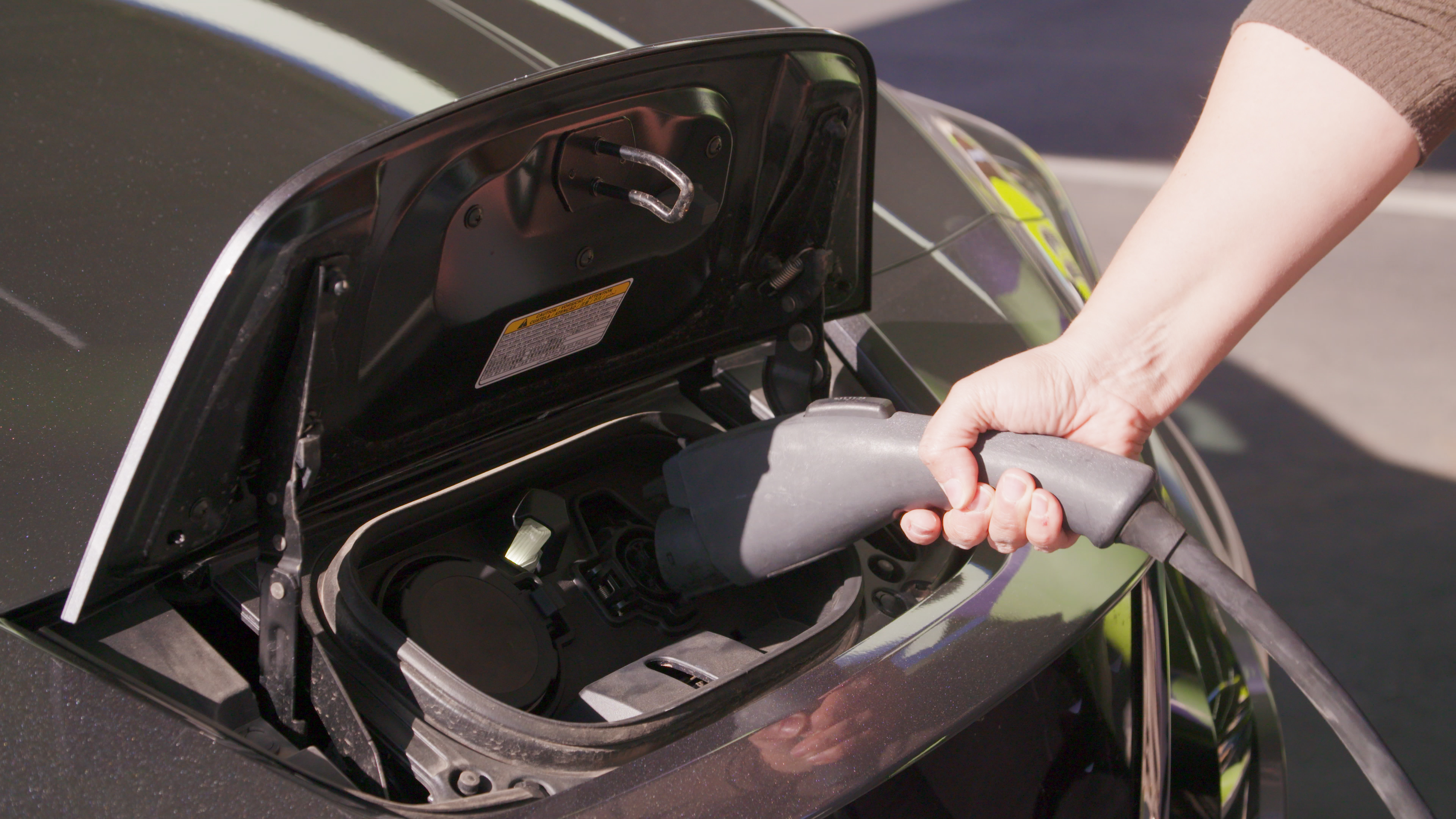 View up to date news, articles and stories related to APS in the community.
Back to Newsroom