Header
Translation options
---
Click the Español link on any page to view the page in Spanish.
Please note: not all pages are available in Spanish at this time.
Arizona's ranching history helps fuel Arizona's clean energy future
New wind farm, operating on one of state's oldest working cattle ranches, to power Arizona homes
When you think of Winslow, Arizona, you might start singing "Standing on a corner…" –
that famous lyric from the Eagles' hit song "Take It Easy."
Approximately 20 miles south of that corner is Chevelon Butte Ranch, one of Arizona's oldest working cattle ranches – and now, Arizona's newest operating site for clean, renewable energy.
The Chevelon Butte wind farm is a project that shows the power of partnerships.
The first new large-scale wind facility to be built in Northern Arizona in a decade, it's a project that resulted from our competitive procurement process, which enables us to evaluate diverse and affordable resource options to best serve customers and meet the energy needs of our growing state. The AES Corporation (AES) developed and owns and operates the Chevelon Butte wind farm, and APS purchases the power generated through a 20-year power purchase agreement.
While operating on a working cattle ranch, the Chevelon Butte wind farm helps preserve century-old ranching traditions, generates economic benefits for the residents and local communities of Coconino and Navajo counties, and supplies energy to power Arizona homes.
"The energy from this wind farm can power APS customers when we need it most – after the sun goes down but customer need is high," said Justin Joiner, APS Vice President of Resource Management. "Keeping the lights on for our customers is what we strategize years in advance and plan for year-round. With abundant solar power on our system during the day, the Chevelon Butte wind farm will support reliable service with its flexibility and increased production during the evening and overnight hours."
"The Chevelon Butte wind project is a significant investment in the state's economy and will be Arizona's largest utility-scale wind farm," said Trupti Kalbag, Vice President of Origination and Commercial Execution for AES. "APS customers will receive reliable, clean power from the innovative project alongside the economic benefit it is bringing to communities across the state."
When the second phase is completed in 2024, the Chevelon Butte project will more than double APS's existing wind power supply – helping advance our 51% clean resource portfolio on the road to achieving our goal to deliver 100% clean energy to our customers by 2050.
The same land that's fed Arizona's ranching economy for more than a century now powers Arizona and fuels progress toward a clean energy future for generations to come.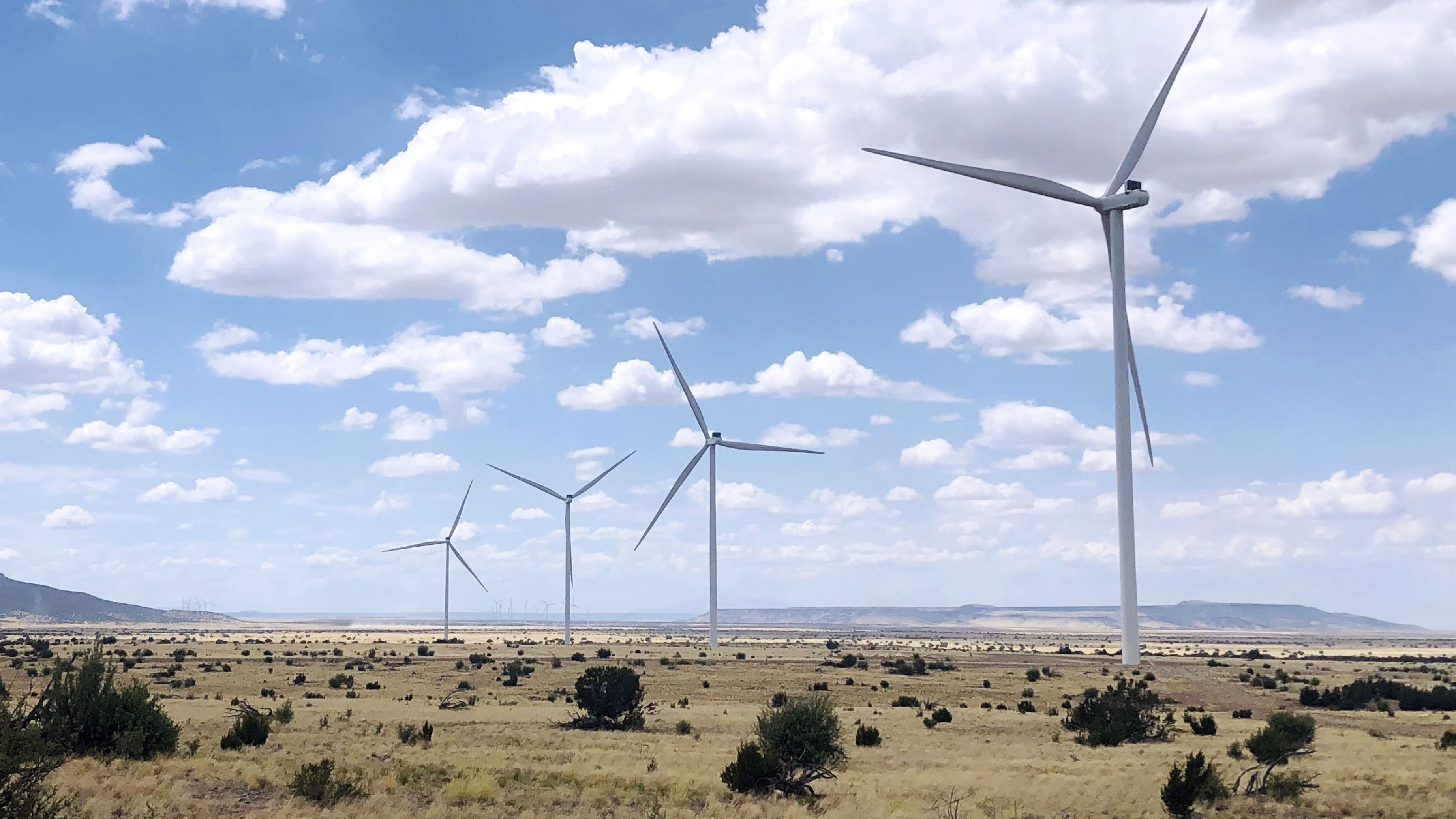 View up to date news, articles and stories related to APS in the community.
Back to Newsroom