Header
Translation options
---
Click the Español link on any page to view the page in Spanish.
Please note: not all pages are available in Spanish at this time.
APS crews lend a hand after massive California winter storm
APS crews are heeding PG&E's call for assistance and helping restore power in northern California. That area was hit by a major winter snowstorm over the holidays, and more than 20,000 homes remain without power days later.

On January 6, APS power restoration crews left the Deer Valley Operations Center to drive north of Sacramento, where more than 100 inches of snow fell and is the largest outage area. This effort is part of the Western Region Mutual Assistance Group, an essential part of the electric power industry's service restoration process and where a network of utilities from neighboring states lend a hand to local utilities in need.

A total of 21 APS employees made the journey. They expect to be there up to a week to help restore power as quickly and as safely as possible. They'll be fixing downed power lines, replacing damaged power poles and electrical equipment and more. The crews are bringing specialized snow vehicles and equipment typically used for restoration efforts in northern Arizona.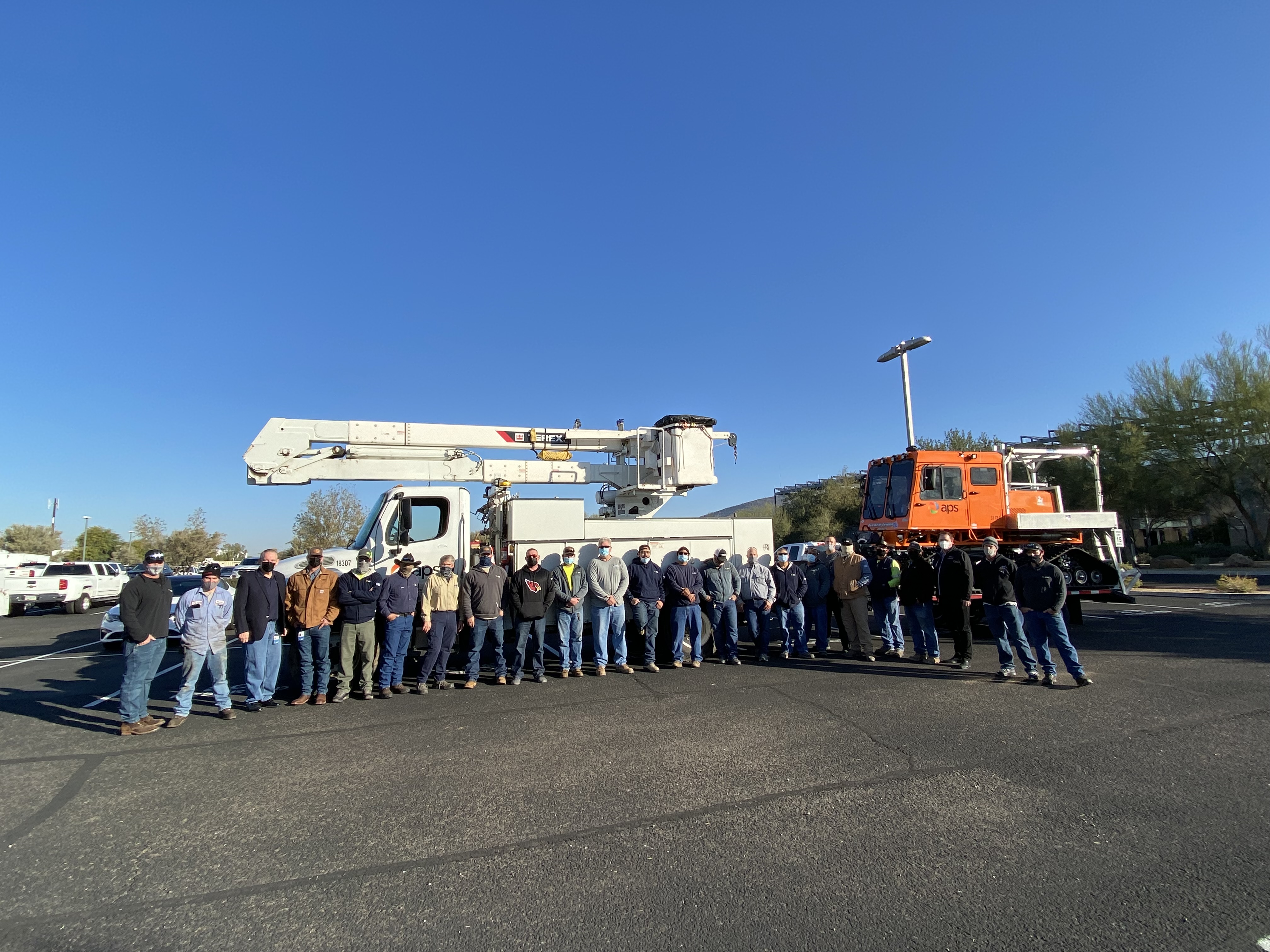 View up to date news, articles and stories related to APS in the community.
Back to Newsroom