Header
Translation options
---
Click the Español link on any page to view the page in Spanish.
Please note: not all pages are available in Spanish at this time.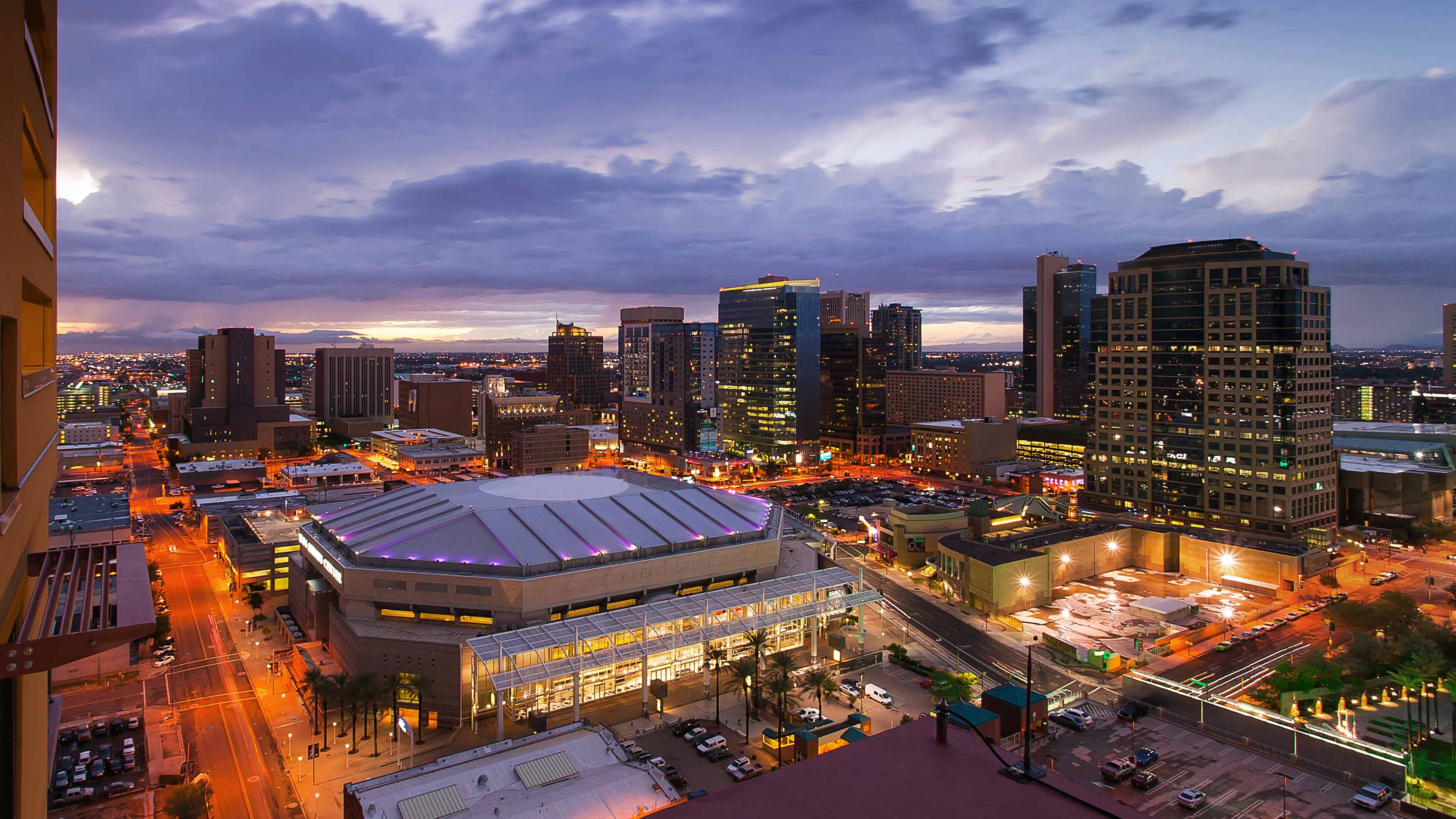 Voltage - 69kV/12kV
Estimated completion date - substation complete 2021
Location - Downtown Phoenix

***April 2020 Important Project Information***

Rather than build a new substation in the area bordered by 7th Street to Central and Fillmore to Moreland a decision was made to expand the existing Evan's Churchill substation located at the southwest corner of Roosevelt and 7th Street.

A hearing before the City of Phoenix Design Review Committee (DRC) has been scheduled. Please read the important information below to find out how you can participate.
Hearing Information:
Design Review Committee - 20-842
April 20, 2020 at 2 p.m.
Meeting will be held virtually

To participate in the virtual meeting, see the instructions on the agenda available on the Public Meeting Notices website.

Please review the letter sent to customers in the general area and the DRC document attached below.

Customer Letter
DRCProject Need
Ensure reliable and adequate power for the vibrant and growing downtown Phoenix community.

Project description
The electric system serving downtown Phoenix is made up of multiple substations and power lines. These substations are located in residential and commercial areas. The loss of any one of the 69kV lines or substations may result in power outages in the area until repairs can be made. Outages are often a result of powerful storms in the area or even vehicle accidents. Adding new facilities will improve reliability and help ensure APS has adequate power available to meet the electrical needs in the vibrant and growing downtown area.

To maintain reliable electric service and accommodate future load growth, APS plans to add a few new substations in the downtown area over the next several years. APS's initial and more immediate need is to acquire a one-acre property for a new substation in the area roughly defined as 7th Street to Central Ave, Fillmore Street to Moreland Street. This new substation will require new 69 kV power lines to connect into the existing electrical system currently serving the area. These power lines will connect the new substation to the existing 69 kV overhead power lines along Roosevelt Street.

Your input is important to aps
An important component of this process is to gather input from residents, tenants, property owners, businesses, and community organizations within the study area. Three open houses were held on February 27th, March 9th and March 15th to allow members of the public and all interested parties to join APS, talk one-on-one about the need and benefits of the project, and provide input on potential sites for the project as well as architectural design elements.

Input gathered at the first set of meetings has been evaluated and analyzed. When developing alternatives APS evaluates many criteria including; environmental impacts, engineering and construction feasibility, land acquisition timing and costs, regulatory approvals, potential impacts to existing and planned neighborhoods and developments, and input from the public and agencies. Numerous sites have been evaluated and APS has now reduced the number of available options to two sites. APS plans to share this information with the public at an open house scheduled for October 10th from 3:30 pm to 6:00 pm at the Roosevelt Community Church located at 924 N. 1st Street in downtown Phoenix. APS will share the latest information, discuss remaining alternatives, and receive further input and feedback from the public. APS will continue to meet with local jurisdictional leaders and affected stakeholders as the project progresses. APS anticipates having a final site selection towards the end of 2018.

Public open house events
APS has scheduled its next public open house for October 10th from 3:30 pm to 6:00 pm at the Roosevelt Community Church located at 924 N. 1st Street in downtown Phoenix. Local residents and stakeholders have been notified by mail of this important meeting where they can learn about the potential sites, our site selection process and provide valuable input on possible architectural designs. Please continue to check this web page for further information as the project moves forward.

Project updates
Throughout the planning process, this webpage will be maintained with the latest information. Question or comments on the Project can be directed to Kendra Lee, APS Program Manager at 602-371-7872 or by email at downtown.substations@aps.com. We look forward to your feedback.

Related documents
Potential Substation Sites
Architecture Elements Board for substation
Downtown Substation Open Houses Mailing
Open House #1 Display Boards
October Open House Mailing
Power line siting projects
A look at the current siting projects, as well as some completed siting projects.
View projects
Need help?
Contact us
Outage Center
Report outage or view status